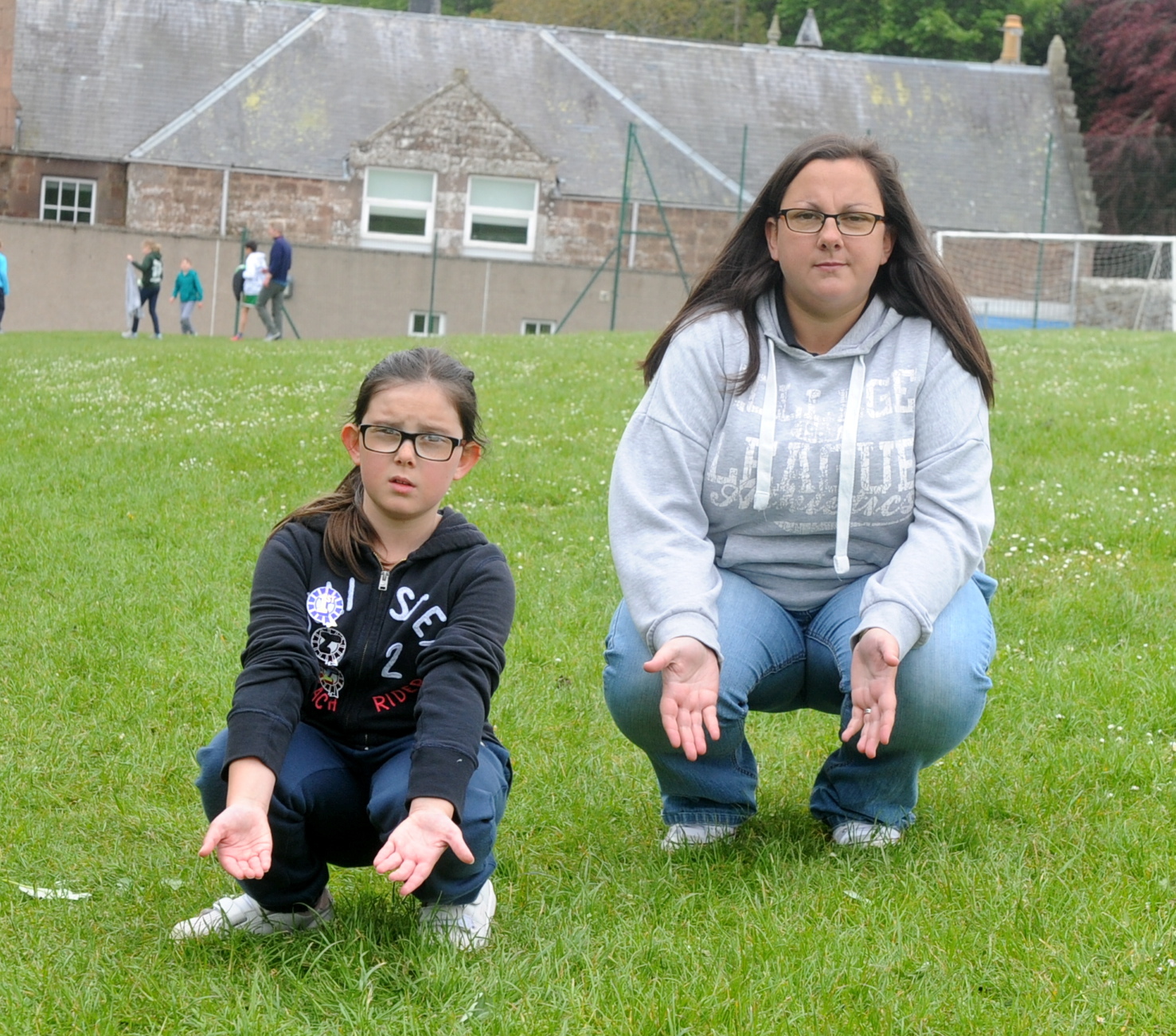 Irresponsible dog owners have been slammed for not cleaning up their pet's mess after a young girl was left covered in muck at a school playing field.
An Auchenblae mum has called the situation "frustrating" after her nine-year-old daughter fell into dog mess.
Vicky Crabb was phoned by Auchenblae Primary School to bring a change of clothes for her daughter Jodi when she fell while playing in the school fields.
She said: "It was really bad, it had gone through her joggers to her underwear and I had to throw out pretty much everything she had on.
"I'm still pretty mad, I would understand if this was on the pavement but it was the school playing field.
"Children shouldn't have to look out for this type of thing when playing in the school field. Someone had obviously opened the gate and that was the most frustrating part for me."
Auchenblae currently has a green dog walking scheme, which was started by resident Shirley Castle 18 months ago.
The Green Dog Walkers (GDW) scheme is trying to change attitudes about dog fouling in Aberdeenshire.
Dog owners wearing the GDW merchandise have pledged to clean up after their dogs, carry extra waste bags and give one to anyone without.