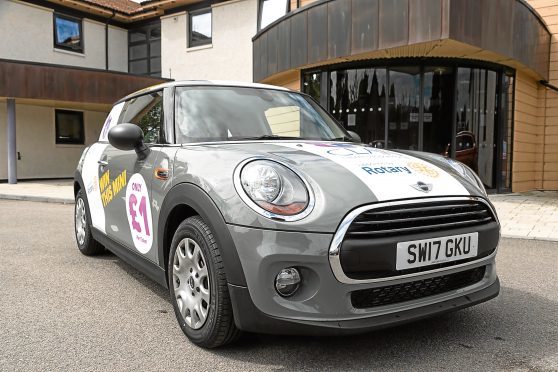 Members of the public are being urged to snap up raffle tickets to help support a cancer charity and be in with the chance to win a Mini.
CLAN Cancer Support and North-east Rotary clubs have joined forces for the giveaway that will be drawn on Christmas Eve.
Fiona Fernie, head of income generation and business development for CLAN, said: "The Mini giveaway is a very important fundraiser for CLAN and I would like to encourage people to get involved and help support us.
"We would like to thank the sponsors of the car and the Rotary Clubs for their work to sell tickets, it means a lot to us. The generosity of North-east residents always amazes us, and we are sure it will come to the fore once again.
"We can't wait until the draw when we get to give someone a fantastic surprise for Christmas."
Tickets are priced at £1 and are available at CLAN House on Westburn Road.