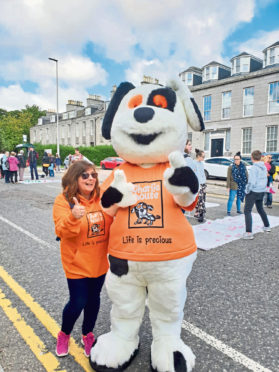 Members of the public are being encouraged to follow in the paw prints of a much-championed children's mascot.
Charlie House, which supports children, young people and babies living with complex disabilities and/or life limiting conditions, is inviting hopefuls to come forward to take on the role of Charlie Dog.
The mascot, which is sponsored by business Mattioli Woods, often visits schools and attends events such as balls, fun runs and brunches.
Quite the celebrity, he's also often featured in the media.
Auditions are to take place on April 21 at Inchgarth Community Centre.
Prospective Charlie Dogs will be asked to don the costume and take on a series of challenges.
They will be asked to showcase their best dance moves and run a mini assault course to ensure they're up to the challenge of helping at the charity's activities and events.
Other tasks on the day are still to be confirmed.
As well as someone needed to go into the suit, a friend is also required to guide Charlie Dog around.
Leigh Ryrie, children and family support manager at Charlie House, said: "We have a fabulous team of volunteers who help us in so many different ways, including being Charlie Dog and his guide.
"As Charlie Dog's diary gets busier and busier, we are looking for more people to help out with this role.
"Apart from being lots of fun, it's also a flexible role where volunteers can sign up for individual activities to fit with their diaries.
"We ask that volunteers are over 16 years old and Charlie Dog candidates need to be more than 5ft 7in as it is a substantial costume."
Charlie House, which is based in Aberdeen, launched its Big Build Appeal last November with the aim of raising £8 million.
The money will go towards building a specialist support centre set in four acres of ground at Woodend Hospital.
It has been a dream of founder Tracy Johnstone's to build such a facility since the charity was founded in 2011.
Featuring eight children's bedrooms and associated family accommodation, it will provide respite for families from the north-east who currently have to travel more than 100 miles to Kinross for a respite centre.
It will also feature a number of facilities including a sensory room, library, spa pool, craft room, teen den, soft play area, therapy room, star room for end-of-life care and bereavement, an outdoor play area and sensory gardens, and adaptable meeting and office space that can be used by the Charlie House team and medical staff.
Anyone who would like to audition to be the mascot or his guide should contact volunteer@charliehouse.org.uk or call 01224 313333.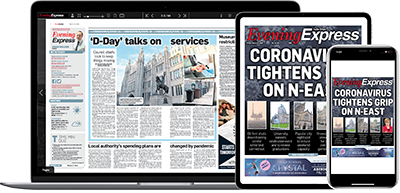 Help support quality local journalism … become a digital subscriber to the Evening Express
For as little as £5.99 a month you can access all of our content, including Premium articles.
Subscribe