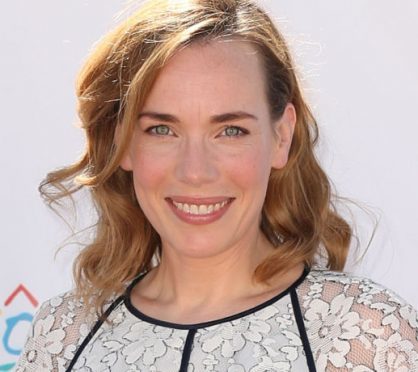 A North-east actress famed for her role in a hit TV show has joined the line-up of a major festival.
Laura Main, who plays Sister Bernadette in the BBC1 drama series Call the Midwife, will appear at an event at this year's May Festival.
It will see her in conversation with Fiona Stalker about her life growing up in the Granite City, her time studying at the University of Aberdeen and her acting career.
Laura said: "I don't want to give everything away, but it won't just be about the last few years.
"It will be the big things, the small things and about life as an actor."
The 40-year-old former Hazlehead Academy pupil took dance lessons at Danscentre in Aberdeen.
She then studied art history at the University of Aberdeen before attending drama school at the Webber Douglas Academy of Dramatic Art in London.
But it was her time spent at the Aberdeen Arts Centre and Theatre Arts Carnival as a youngster that started her out on the road to becoming a professional actress.
Laura said: "Going to those classes – that's what really started everything for me.
"Those classes do make you think how Aberdeen is an incredible city.
"The social aspect of it, the confidence building.
"It was a great thing on offer for me.
"Since then I've learnt that if you've got the drive and passion you can get through the difficult times."
The May Festival, organised by the University of Aberdeen and now in its fifth year, runs from May 26 to 28.
This year it celebrates Scotland's Year of History, Heritage and Archaeology, with events including a dig outside the university chapel.
Its varied programme spans science, music, literature, sport, Gaelic, food and drink, film and visual culture and the environment.
A University of Aberdeen spokesman said: "The May Festival has proved a huge success attracting audiences interested in our diverse selection of activities and events.
"The university is a major contributor to the cultural and intellectual life of the North-east and beyond, and we are proud that the May Festival is firmly established as a highlight in the region's cultural calendar.
"We are proud to offer a fantastic selection of affordable events for all the family and a significant proportion of the programme remains free of charge thanks to the generous support of our sponsors."
Laura graduated from the University of Aberdeen in 1998.
She has performed in several productions with the Royal Shakespeare Company and appeared in the Stephen Sondheim musical Company.
In 2011, she was cast as Sister Bernadette in Call the Midwife, appearing alongside such high-profile stars as Jenny Agutter and Pam Ferris.
She also featured as a soloist on the Call the Midwife album.
In November 2015, she won the Children in Need Strictly Come Dancing special.
An Audience with Laura Main takes place on Saturday, May 27, at the King's College Conference Centre.
Booking for all events opens on Tuesday at 10am.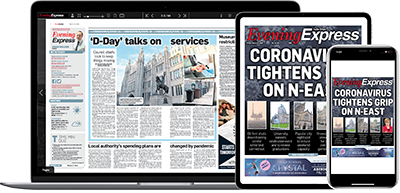 Help support quality local journalism … become a digital subscriber to the Evening Express
For as little as £5.99 a month you can access all of our content, including Premium articles.
Subscribe