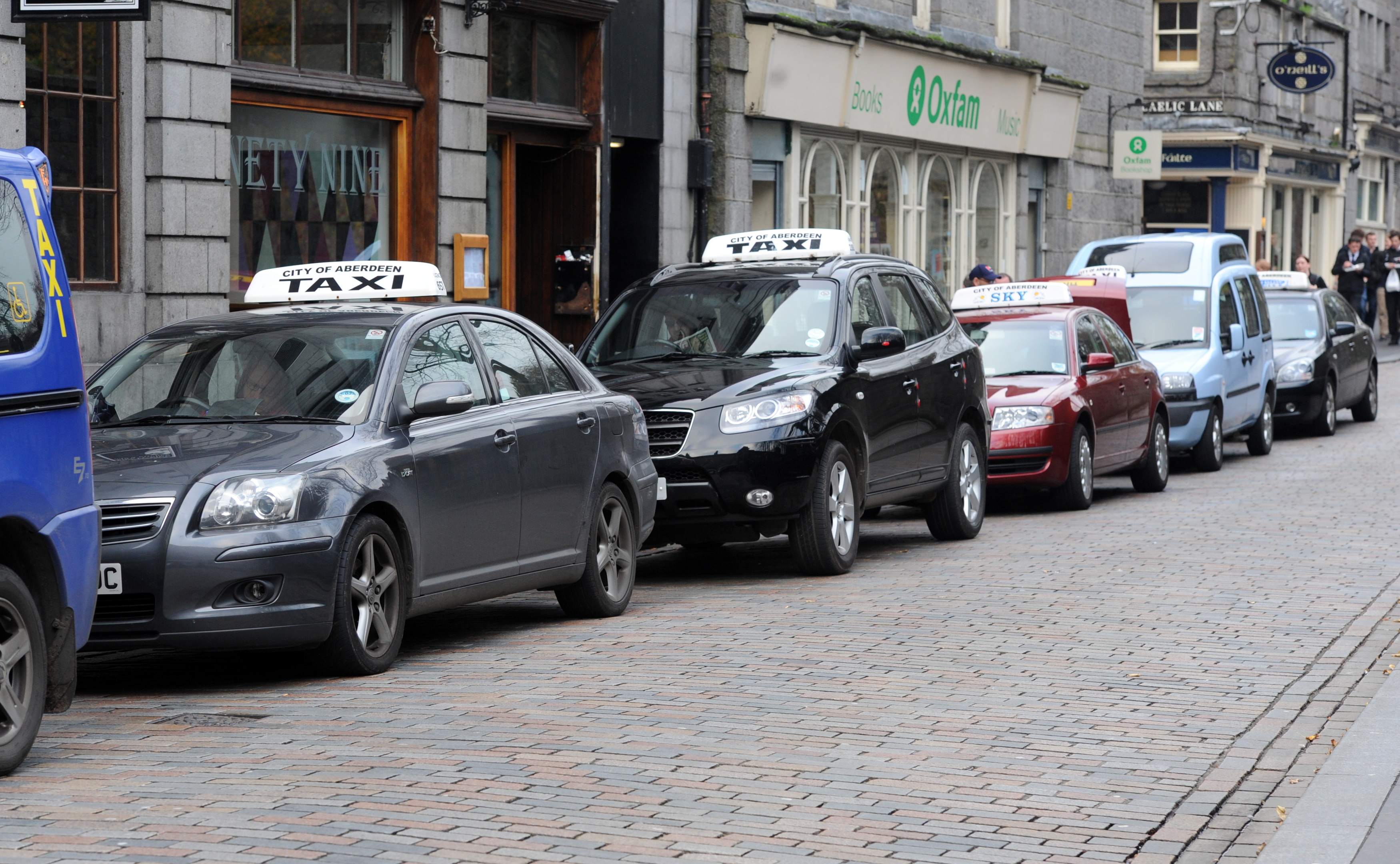 A call was made today to review a requirement for all taxis in Aberdeen to become wheelchair accessible.
Licensing committee member Michael Hutchison is to put forward a motion calling on the city council to think again on the plans, which are due to come into force next summer.
However, the SNP councillor said that the local authority needed to consult with trade and disabled representatives.
He said: "I'm asking for a consultation to hear their ideas and what the best way forward it.
"It's also a chance for officers to look at the legal ramifications."
Cllr Hutchison's motion, which will be presented to the committee on Tuesday, asks for a consultation to be held "to consider the replacement of the quota target of 100% of taxis being wheelchair accessible".
He said wheelchair accessible vehicles didn't cater for the needs all disabled people and could even cause problems.
Cllr Hutchison said: "Possibly one of the most convincing arguments came from a blind woman.
"She couldn't work out where the top of the taxi was and hit her head. Someone shouldn't have to crawl into a taxi."
Union bosses have also called on the council to make a U-turn on the 100% target.
Just over half of the city's 1,079 city cabs are already wheelchair accessible.
Unite's regional officer Tommy Campbell said: "That's sufficient provision. Not everybody who is immobile is in wheelchair.
"Some people want to travel in saloon cars."
In 2013 the council made it a formal requirement from June 2017 for all hackney vehicles operating in the city to be wheelchair accessible.