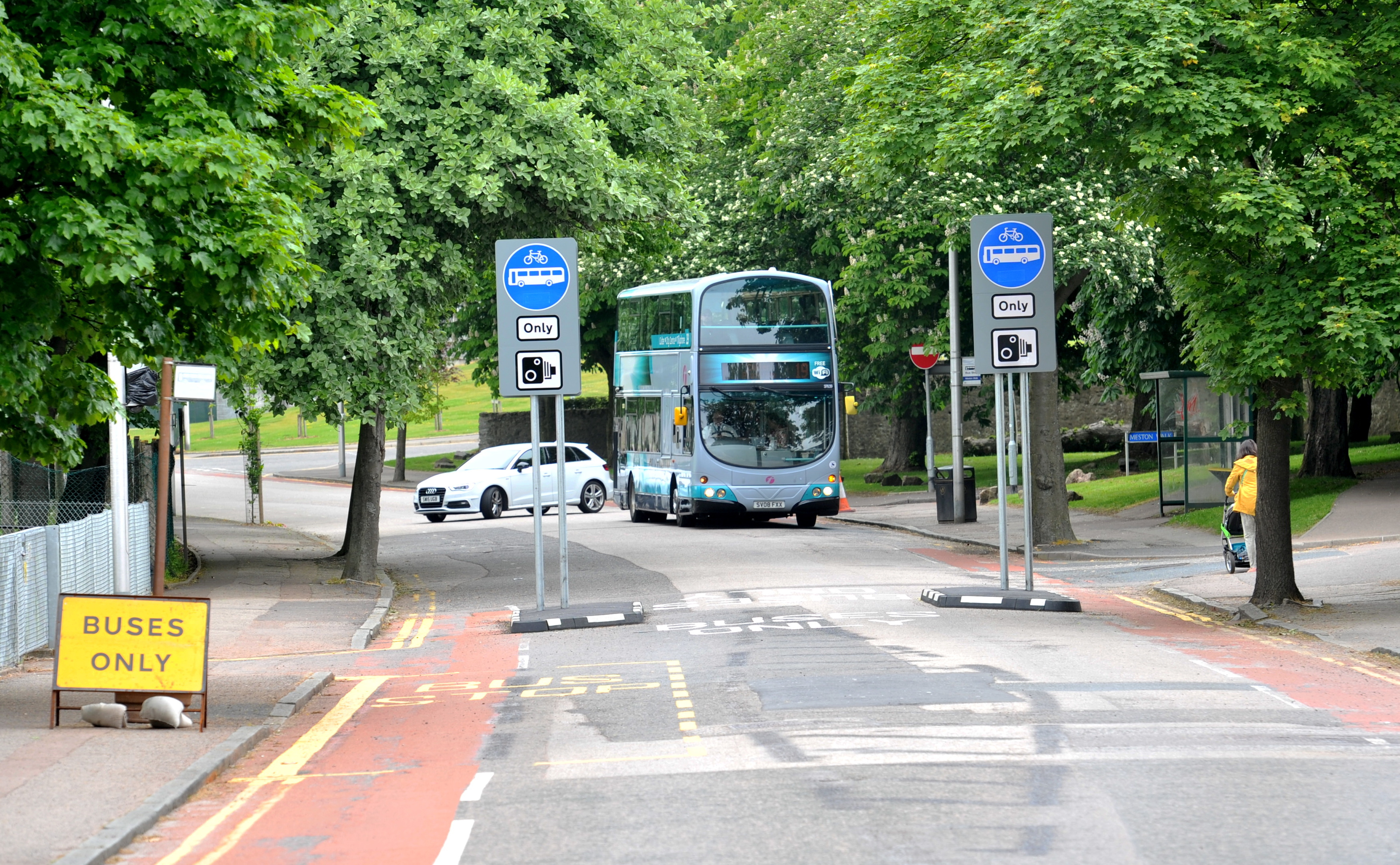 A call has been made to allow taxis through a controversial Aberdeen bus gate – by the city's Depute Provost.
Councillor John Reynolds has asked councillors to back the plea amid concerns from drivers and customers over the impact the city's Bedford Road bus gate is having on them.
He has lodged a motion which will be discussed at the city council's Taxi Consultation Group meeting tomorrow.
The measure was introduced on Bedford Road, near Kittybrewster Retail Park, meaning only buses and cyclists are able to access the road.
It has led to the road being permanently closed to all other traffic between Meston Walk and Hermitage Avenue.
Cllr Reynolds today said taxis should be given the same powers as buses in terms of using the gate.
He said: "The taxi is a public service the same as buses.
"Taxis are allowed to use bus lanes so they should be able to go through the bus gate.
"They are saying it's increasing the fare which makes it more expensive for passengers and puts the driver in an impossible position of having to explain they have to use a longer route despite their licensing stipulating the shortest should be used.
"The bus gate causes complete tailbacks to areas such as Great Northern Road.
"This is something we need to address as quickly as possible.
"If they are going to keep the bus gate as it is, taxis should be allowed through. From a personal point of view, I don't think it should have been closed at the point."