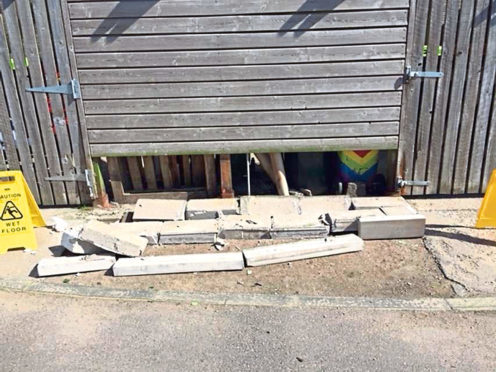 Safety improvements are to be carried out after a wall collapsed in a school playground.
Two pupils at Mile End Primary had been playing and balancing on a small barrier that surrounds a bin store near the playground when it fell down, resulting in minor injuries.
Unite regional representative Tommy Campbell said he was glad the incident was not more serious, but called on the council to look into its procedures.
Mr Campbell said: "I would hope the council would carry out an investigation into what happened here. We are glad the injuries were only apparently minor, but it could have been a lot more serious.
"This raises concerns about the council procedures in light of the recent asbestos findings in our schools, and you have to question who is looking at these school facilities."
Mile End was built by Danish firm PIHL in 2009 as part of the city council's £120 million 3Rs school building project.First proposed in 2002 and signed off in 2007, the ambitious construction project delivered new academies in Cults and Bucksburn, and replacement primaries in Airyhall, Braehead, Hazlehead, Heathryburn, Manor Park, Kaimhill and Mile End – as well as the refurbishment of Seaton Primary.
The developers built the schools to a Scandinavian design, however the Danish-based PIHL went bankrupt in 2013. Maintenance of Mile End is carried out by Robertson Facilities Management.
A letter sent to parents by Mile End head teacher George Roberts said pupils will not be allowed to play on the replacement wall.
Mr Roberts said: "Some of our pupils were playing and balancing on a small wall that surrounds a shed in the playground. The wall collapsed and two pupils grazed and bruised themselves.
"We have spoken to both pupils' parents and explained the situation before letting you all know.
"I have spoken to Robertsons, and the wall will not be replaced with a similar design.
"It will be replaced with wooden cladding that will not enable children to walk and balance on it.
"Although this was a minor incident, I wanted to share the details with you, just in case your child comes home and says a wall fell down at school."
A spokeswoman for Robertson Facilities Management said: "Mile End Primary, which was built by PIHL in 2009, is the only primary school within the project where a bin store is located within the school grounds with a low-level wall. We believe this to be an isolated incident due to all other primary schools' bin stores being located externally to the school playgrounds. The section of wall will be replaced with wooden cladding."
An Aberdeen City Council spokeswoman said: "Health and safety in city schools is a priority for the council and we are following up on an incident which has been reported by the management team at Mile End School."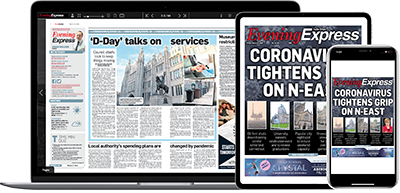 Help support quality local journalism … become a digital subscriber to the Evening Express
For as little as £5.99 a month you can access all of our content, including Premium articles.
Subscribe