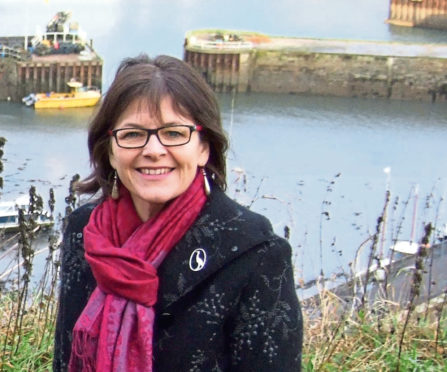 A public meeting could be held after changes were made to the way patients book appointments in a north-east town.
Stonehaven Medical Group launched a new way residents could make a same-day appointment with a doctor.
The change, which was made in early October, means patients now have to submit an online consultation via the surgery's website.
It is reported on its website that someone will review the consultation and get back within two hours.
A petition has been handed in to Stonehaven Medical Group asking them to rethink the move.
It comes after residents had complained about having issues regarding the changes.
Concerns have been raised by patients regarding who would be viewing the information and ensuring access for people who don't have the internet.
However, it is claimed on the Stonehaven Medical Group's website that patients would still be able to book future appointments by telephone, the changes would allow for urgent cases to be seen more quickly and they would improve patient safety.
Stonehaven and district community council chairman Raymond Christie said the group had been approached by the medical group to host a public meeting.
He told fellow community councillors at their latest meeting: "There has been a petition handed in to Stonehaven Medical Group after the changes were made to the same-day appointments.
"It has to be made online and we've been approached by the doctors there to possibly hold a public meeting for those who have been affected."
SDCC decided at its meeting that it would look to host the a public gathering before Christmas, with chairman Raymond Christie due to begin discussions with the medical group about an agenda and possible dates for the meeting.
Councillor Sarah Dickinson, who represents the Stonehaven and Lower Deeside ward, said: "I am concerned about this.
"I understand the rationale and I am sure the intention was ultimately to deliver an improved process. However I have a range of serious issues about the new system. Whoever it is trying to book a same-day appointment, there needs to be a booking system that is easy to understand and use, appropriately confidential, and equally accessible for all.
"I welcome the prospect of a public meeting so the issues can be aired and addressed."
A statement from the partners of the practice said: "Stonehaven Medical Practice is trialling eConsult as a way to book appointments to ensure every patient sees the right person at the right time.
"Same-day appointments are still available using eConsult meaning we can triage patients more effectively to ensure those in the greatest need are seen first.
"While we recognise the concerns raised, and are actively working to ensure they are addressed, the practice must also be proactive in managing rising demand for services."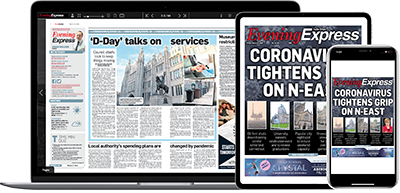 Help support quality local journalism … become a digital subscriber to the Evening Express
For as little as £5.99 a month you can access all of our content, including Premium articles.
Subscribe