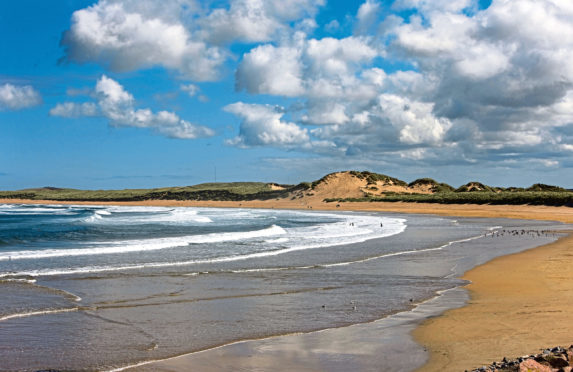 Councillors want residents to help to snare quad bikers who are "ruining" a north-east beach.
Fraserburgh ward members Charles Buchan and Brian Topping are urging anyone who spots the vehicles being used on the town's beach to snap an image and send it to the police.
The problem of quad bikers at the beach and the nearby Waters of Philorth has been plaguing the community.
Police have also called on anyone aware of any incidents to come forward. Mr Topping, who also chairs the Fraserburgh and District Community Safety Group, spoke of his concerns about the damage being caused.
He said: "The beach down at Fraserburgh is where I walk often with family and it is being wrecked by a small minority who are using quad bikes.
"A number of years ago I tried to get a meeting with people who were using the beach as I wanted to see if we could get an agreement in place but I was told by police that it is against the law and they shouldn't be doing it.
"In the dunes someone could easily be knocked over. There needs to be some consideration for others as plenty of people go walking with their dogs there."
Quad bikers have been accused of upsetting dog walkers and people visiting the beach and Waters of Philorth Local Nature Reserve.
Signs that were put up asking people not to use their vehicles on the beaches have so far been ignored.
Mr Buchan said: "This has been a problem for many years.
"What I would ask any walkers or joggers or people enjoying the beach is that if they see anyone causing damage on a quad bike, try to grab a picture of it so it can be sent to the police."
Police said people should contact them if they see anything.
Fraserburgh Sergeant Martin MacDougall said: "I would ask the public to call Police Scotland on 101 and report any incidents that they become aware of."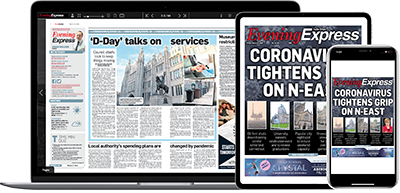 Help support quality local journalism … become a digital subscriber to the Evening Express
For as little as £5.99 a month you can access all of our content, including Premium articles.
Subscribe