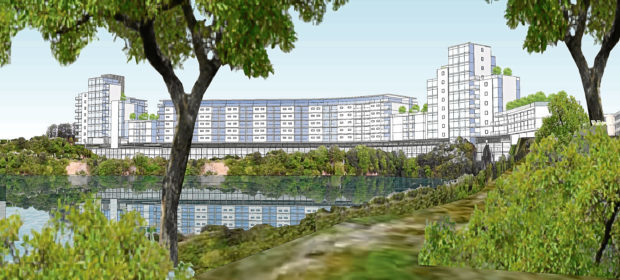 Residents are calling for a public hearing into a controversial proposed development at Rubislaw Quarry.
Canadian developer Carttera has proposed a £68 million, 299 flat complex on the edge of the historic site. The planning application, on Aberdeen City Council's, website has garnered around 400 objections.
Residents called for the hearing at a meeting of Craigiebuckler and Seafield Community Council, which was attended by Stewart Davidson, a representative for the developers.
At the meeting, residents asked community councillors what more can be done to halt the development.
Members of the community council said a hearing could be held where the public would be able to voice their opinions on a planning application that has proven controversial.
A 2010 report from Aberdeen City Council outlines the criteria for an application to be considered for a public hearing.
An application must have more than 20 objections, as well as be in the "financial interest" of the council before it can be considered for a hearing.
The building would net the council £5m from developers to bolster services in the area such as education and leisure services.
People at the meeting raised issues about the building's design with one person saying the building is "awful, it's absolutely appalling".
Of the design, Mr Davidson said: "I really like it, I think it's really nice.
"I don't foresee any changes that will be made to the design."
Another resident spoke of the demand for the flats in Aberdeen, saying: "I'm still intrigued as to who will be the market for these flats.
"You look around Aberdeen and you see so many flats with 'To Let' signs in the window, who will live in these?"
Mr Davidson responded: "Anyone who wants to rent a flat."
Concerns were also raised about traffic congestion in the area.
Mr Davidson said that there would be no changes to access roads, prompting the community council's secretary William Sell to say that would result in "absolute chaos".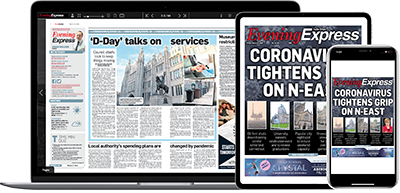 Help support quality local journalism … become a digital subscriber to the Evening Express
For as little as £5.99 a month you can access all of our content, including Premium articles.
Subscribe