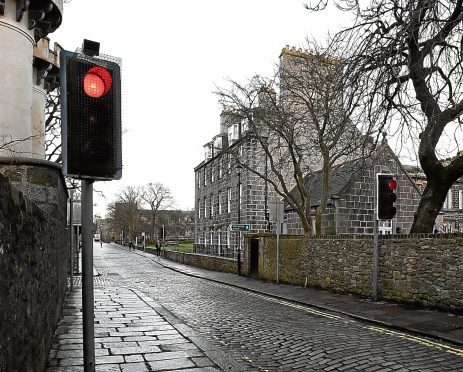 A community council wants a bus gate installed in an Aberdeen community to improve safety.
The proposal was discussed at the Old Aberdeen Community Council, where a member suggested that instead of the current police-controlled bus gate on High Street it could be handed over to Aberdeen City Council – and operated like the one on Bedford Road.
Dewi Morgan, planning officer at the Old Aberdeen Community Council, said: "My thought was just with automatic cameras it would catch people a lot quicker than police having to come out and hide behind the wall waiting for someone to go through it. The traffic lights system is pretty unreliable and seems to require repairing quite often. They were faulty for about a month over Christmas."
It is hoped that if the bus gate can be made similar to the one on Bedford Road – it would help to improve safety.
Police-operated bus gates need to be monitored by officers before a fine is given out, whereas a council-run gate would include an automatic camera to catch drivers. It would mean the traffic lights – which ensure buses are only travelling in one direction at a time on the narrow High Street – could be removed.
It's argued the gate would pay for itself through funds raised from fines.
Dewi added: "The key issue is safety. During term time there's hundreds upon hundreds of students and some other people milling about.
"Quite a lot of the drivers go through it very quickly, which is an exasperation.
"Everybody seems to know about the Bedford Road bus gate, and it seems to be working well. I'm going to be writing to the roads department to see if it can be done."
Councillor Ross Grant said: "We will have to consider what the issues are as well as what enforcement options are available to tackle the problem, however, we must weigh up the financial implications."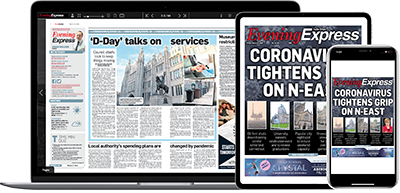 Help support quality local journalism … become a digital subscriber to the Evening Express
For as little as £5.99 a month you can access all of our content, including Premium articles.
Subscribe