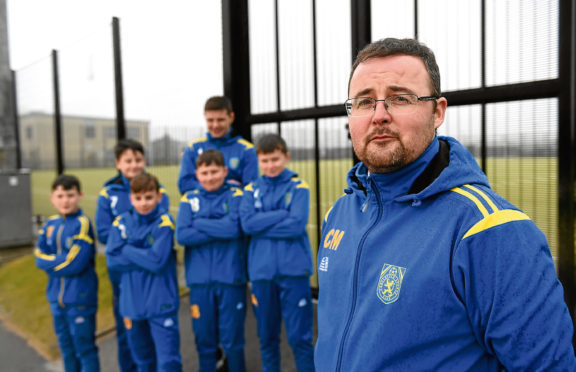 A sports club has joined calls for a second artificial pitch in a North-east community.
But Portlethen Sports Club has also hit out at the council over its decision to resurface the ageing current pitch at Portlethen Academy with a like-for-like replacement – which is not suitable for competitive football matches.
Currently the playing surface at the school, which is not 3G, is used for hockey matches, and also for football training.
Craig McMorrin, secretary of the sports club, said: "The reason the football people are annoyed is because it's lying empty most weekends when games are getting called off because grass pitches aren't playable. If the pitch was a 3G pitch football teams could use it far more often than any other sport."
Craig was keen to stress there is no divide between football clubs and hockey clubs over the issue.
He said: "The issue is the council. At a weekend the facility is used once every so often for hockey in the afternoon while football games are being called off due to the grass pitches being unplayable.
"Surely with a facility like this it's better to have it used all the time rather than leaving it empty all weekend. A 3G or 4G pitch benefits more people."
Councillor Alison Evison had called for a second pitch to be created, and Craig echoed the idea. He said: "The perfect situation is to get a second pitch.
"We've been fighting for a second pitch for four years."
John Harding, Aberdeenshire Council's head of lifelong learning and leisure, said: "The pitch at Portlethen Academy is due to be resurfaced this summer, so we took this opportunity to consider how it is currently used and look at the potential demand over the coming decade before choosing a new surface.
"In trying to promote the widest range of people to become more active, we try to balance the demand for football with the need to support a wide range of sports.
"As a result, we have decided to retain the existing multi-use surface but replace it with the latest technology."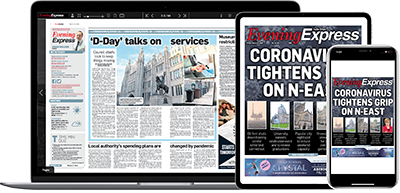 Help support quality local journalism … become a digital subscriber to the Evening Express
For as little as £5.99 a month you can access all of our content, including Premium articles.
Subscribe