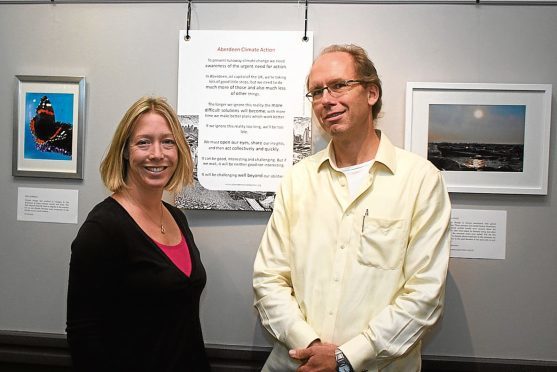 A new scheme has been launched to help inform the public on how to tackle climate issues.
Aberdeen Climate Action (ACA) hosted its first Climate Cafe event this week.
The session at Waterstones on Union Street looked at different ways people can tackle climate issues in the North-east.
The first of a the new series of Climate Cafes addressed ways communities can use renewable energy.
The meeting looked at transport and finance, including how people can lower their carbon footprint by cycling or taking the bus to work.
ACA was formed four years ago by Alison Stuart, a human rights lawyer, and Erik Dalhuijsen, a petroleum engineer.
Alison, 43, of Cults, said: "I felt people needed more awareness about how serious this issue is. I really wanted to inspire people and show them what's happening here in the North-east, just to know more, and that's how we came up with the idea of the Climate Cafe."
The first event also included a talk from Jim Currie, director of ACE Energy – the company behind the Donside Hydro.
The urban hydro electric station on the banks of the River Don in Tillydrone was the first of its kind in Scotland.
Alison said: "These events give people an idea of what's going on in Scotland.
"We don't want people to feel overwhelmed – we want to take away from the scariness of it and look more at the positive outcomes if we do act now."
Since forming ACA, Alison, who has two children – Esmee, 7, and Kiran, 5 – has left her job as a lawyer to work on the project full-time.
She said: "For me, the real reason behind it is because of my children. I read what would happen and realised that the world I know isn't going to be around for them if I don't act.
"It's the most important thing happening in our generation and we've only got a certain amount of time left to stop it. We want to bring people together and connect them."
The Climate Cafe will run on the first Tuesday of each month, with the next one due to take place on December 5 at Waterstones on Union Street.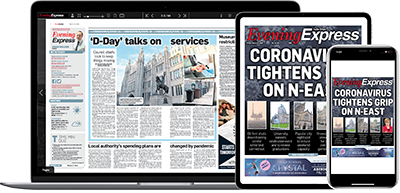 Help support quality local journalism … become a digital subscriber to the Evening Express
For as little as £5.99 a month you can access all of our content, including Premium articles.
Subscribe