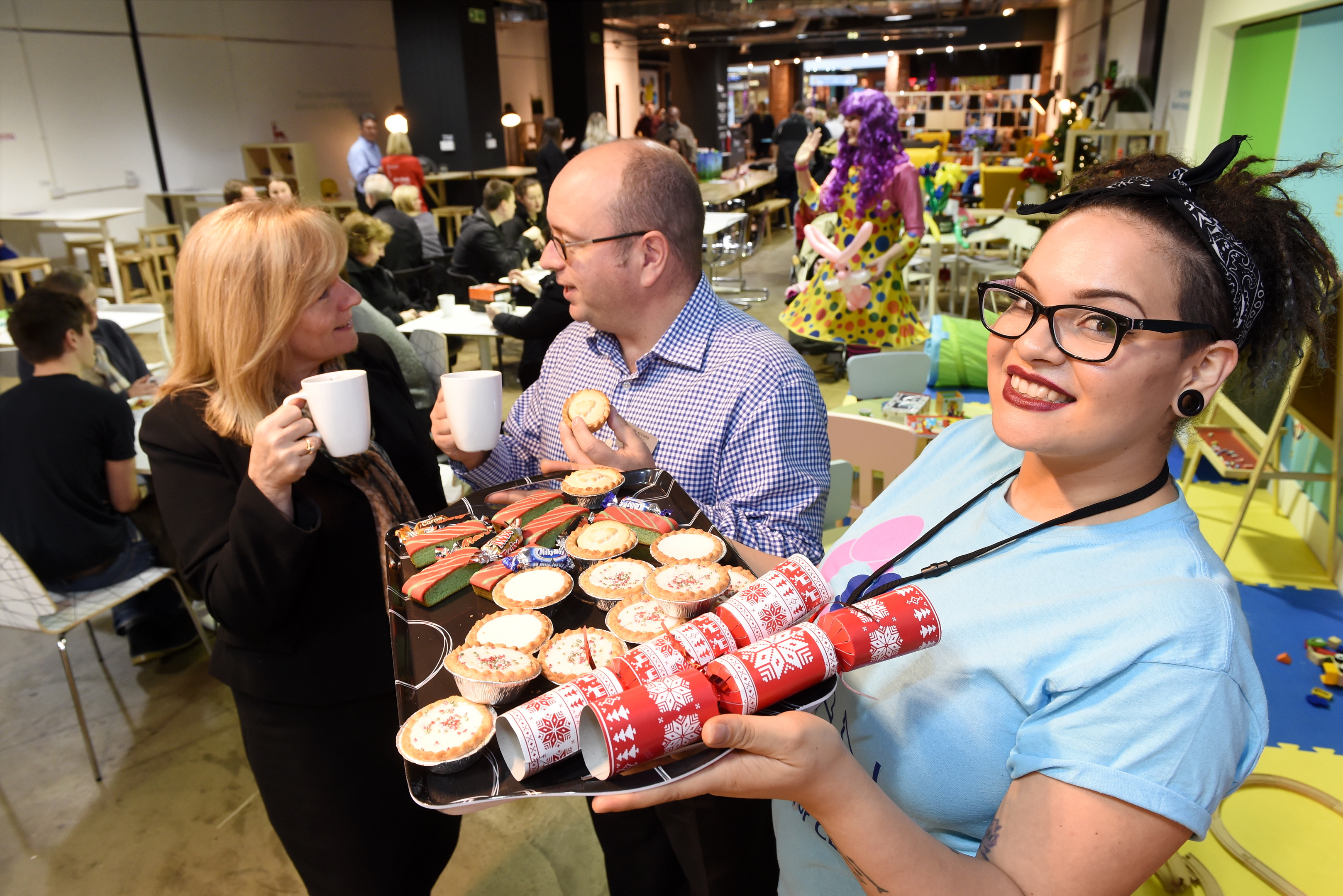 An Aberdeen concept cafe where you pay for your time there rather than the food and drink has proved to be a recipe for success.
Tempo, in the Bon Accord Centre, opened in the middle of November and has since catered for more than 6,800 customers.
People using the cafe pay 10p a minute and all the money raised goes towards helping CLAN Cancer Support.
Charity bosses said the cafe raised almost £10,000 within its first month of opening.
Dr Colette Backwell, CEO for CLAN, said: "In terms of who Tempo has been attracting, CLAN now has regular group meetings there including young mothers and toddler groups, with the dedicated play area proving to be a draw.
"It is also proving popular with students who need somewhere to meet for projects or between lectures.
"Business workers are also finding the space useful and recently we had one businessman use Tempo for a whole day, meeting contacts and working in between using the free wi-fi."
The cafe is set up so customers sign in on arrival at reception and are then free to help themselves.
Once people are finished they simply put away their empty cups and plates into the dishwasher and collect their bill – which is calculated based on the time they've spent at Tempo.
Dr Backwell added: "As CLAN responds to customer feedback, Tempo's offering is developing. Thanks to donations, Tempo now also has a range of books, board games and daily papers for visitors to enjoy."
The venture was the brainchild of Bon Accord manager Craig Stevenson, who had seen a similar concept in England.
The project, the only one of its kind in Scotland, came to life after Bon Accord bosses gave the space to CLAN and Alaris Kitchens donated the equipment.