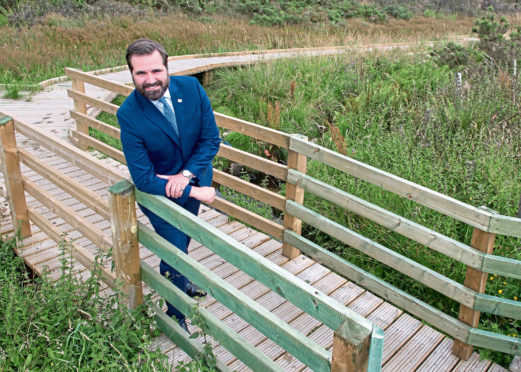 Two Aberdeen paths have undergone a £120,000 transformation as part of the AWPR project.
The routes, in Bucksburn and Kingswells valley and the Newhills Church path, were upgraded using money given by the Offset Mitigation Project – set aside to offset any potential effects of the bypass works – after a successful bid from Aberdeen City Council.
It is hoped the upgrades will "increase access to the countryside for commuters and those on recreational trips".
The boardwalk section of Bucksburn valley and its path beyond, which crosses the AWPR road to Brimmond Hill, had become waterlogged and muddy.
Upgrade work saw the wooden walk replaced and extended and new steps and a granite dust path constructed.
The Newhills Church path was also upgraded, after becoming increasingly muddy in the 20 years since it was built.
Aberdeen City Council operational delivery convener Councillor John Wheeler said: "It is fantastic to see these paths finished and being used and I'm sure residents in the local communities will enjoy the better access they now have to the beautiful countryside.
"Our contribution to the AWPR project is £75 million so it's good these paths have been completed just shortly before the entire scheme is finished.
"These completed new paths are part of a range of non-motorised user improvements which are included in this project.
"Altogether, they will help unlock many more sustainable travel benefits for the residents of Aberdeen and the wider area."
Douglas Laird, Transport Scotland's project manager for the AWPR project, added: "A range of offset mitigation projects have benefitted from the AWPR project, from water vole and red squirrel conservation projects, to improving and developing walking and cycling paths.
"Aberdeen City Council was able to successfully identify the projects which will generate the biggest improvements for its local communities and we are pleased that these paths are now complete."
Aberdeen City Council is in the process of planning to upgrade another path in the same area thanks to the funding.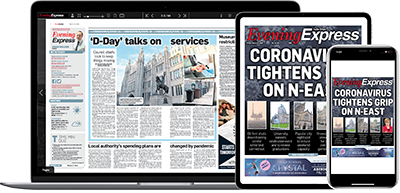 Help support quality local journalism … become a digital subscriber to the Evening Express
For as little as £5.99 a month you can access all of our content, including Premium articles.
Subscribe