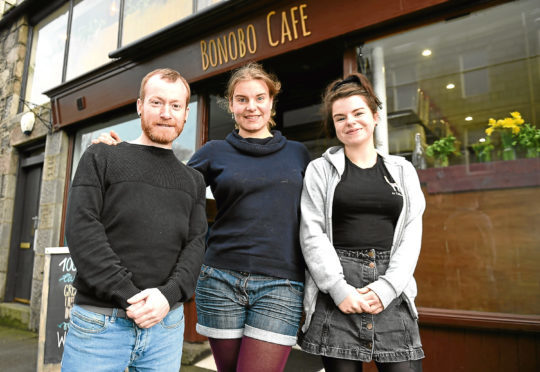 A Valentine's event with a difference is set to take place tomorrow night.
Bonobo Cafe on Skene Street in Aberdeen will be hosting a new speed-friending event – aimed at building friendships rather than romantic relationships.
In the general style of speed-dating, it will see three rounds of questions, where participants will move from seat to seat and spend three minutes with each potential new friend, in the hope that by the end of the event, they will have met someone new.
Cara Nicolson, who works at Bonobo Cafe, organised the event.
She said: "We were kind of planning something for Valentine's Day anyway but we thought instead of dating we'd do it for friends.
"When I became vegan, I was a lone vegan wolf.
"I thought it would be nice if, after Veganuary, there was something, as there might be people in the same position who have decided to go vegan and don't know anyone else."
It is hoped the event, which is not only for vegans, will provide a welcoming community for people to get to know each other and share advice.
Tickets for the event have already been snapped up ahead of tomorrow night.
Cara added: "People were very responsive very quickly.
"Usually it happens that you get some interest and then you get an influx of people interested all at once, but people responded quickly to this one.
"All of a sudden the tickets were all reserved. It's really nice to see people wanting to get involved.
"There's a few people who have already reserved a space as a couple.
"We're going to put everyone who knows each other on the same side of the table, and then everyone else will go on the other side.
"It's so they're having a conversation with someone they don't know and don't end up sitting talking to their husbands.
"We had to put a charging fee because we've had a lot of no shows in the past, so if people have to reserve their ticket then we know that they'll come."
Speed-friending will get under way from 6.45pm, with doors open from 6pm.
A BYOB event, the cafe will be collecting a corkage fee of £3 per person, which will then be donated to the Willows Animal Sanctuary.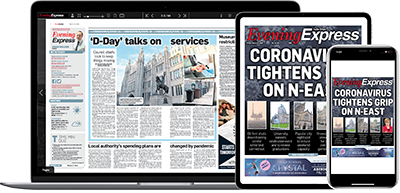 Help support quality local journalism … become a digital subscriber to the Evening Express
For as little as £5.99 a month you can access all of our content, including Premium articles.
Subscribe