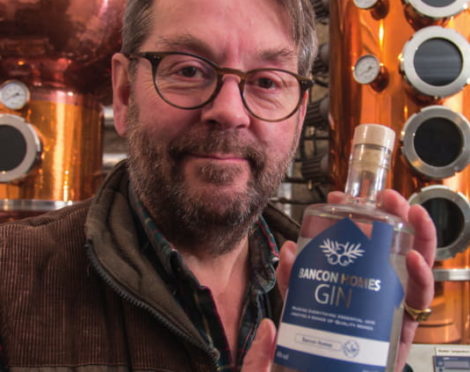 A North-east housebuilder has created its own limited edition gin for new home buyers.
Bancon Homes will offer buyers Bancon Gin, a classic London Dry with a blend of botanicals such as cinnamon and berries, as a moving in gift.
The company commissioned Simon Fairclough, managing director of Glenshee Craft Distillers in Perthshire, to develop an exclusive gin recipe.
The Aberdeenshire housebuilder produced a total of 300 50cl bottles for buyers moving into new homes in Bancon Homes property across the North-east.
The idea behind Bancon Gin was sparked after Bancon Homes sponsored the gin tent at this year's Banchory Beer Festival, which was organised by local brothers Guy and Mungo Finlayson.
Simon said: "We were talking about the possibility of doing a gin for the festival and they introduced me to Bancon Homes."
Managing director of Bancon Homes Allan Clow added: "Craft gin is a booming market and we are thrilled to have our very own recipe which is exclusive to Bancon Homes."