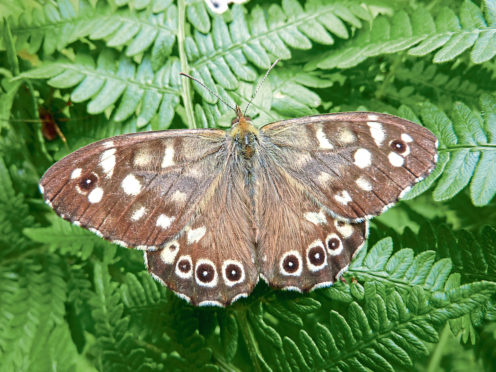 A butterfly is the 1,500,000th millionth wild creature to be recorded in the north-east.
The speckled wood butterfly was spotted near Banchory by a local recorder.
The species has increased by more than 30% in its distribution and geographical spread across the UK in the last 40 years.
Glenn Roberts, North East Scotland Biological Records Centre (NESBReC) co-ordinator, said: "This is a phenomenal achievement for our many 'citizen scientists' in north-east Scotland.
"We're so fortunate to have such a wide variety of wildlife in the area, and we're grateful to everyone who contributed.
"People are often surprised to hear about the many kinds of animals that can be found in the area, from owls to whales to rare fungi."
---
---
The centre welcomes sightings of any wildlife in the north-east, of both common species and those which are more rare, all of which help to build up a better understanding of what is living in the area.
Denise Reed, Scottish Nature Heritage's Tayside and Grampian unit manager, said: "I'd encourage everyone to submit their animal sightings. Every record is important, this information is invaluable to help us learn about and protect animals in the north-east."
Wildlife sightings can be sent to nesbrec@aberdeenshire.gov.uk and should contain information such as what was seen, where it was seen, when it was seen and who saw it.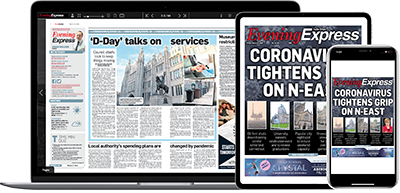 Help support quality local journalism … become a digital subscriber to the Evening Express
For as little as £5.99 a month you can access all of our content, including Premium articles.
Subscribe