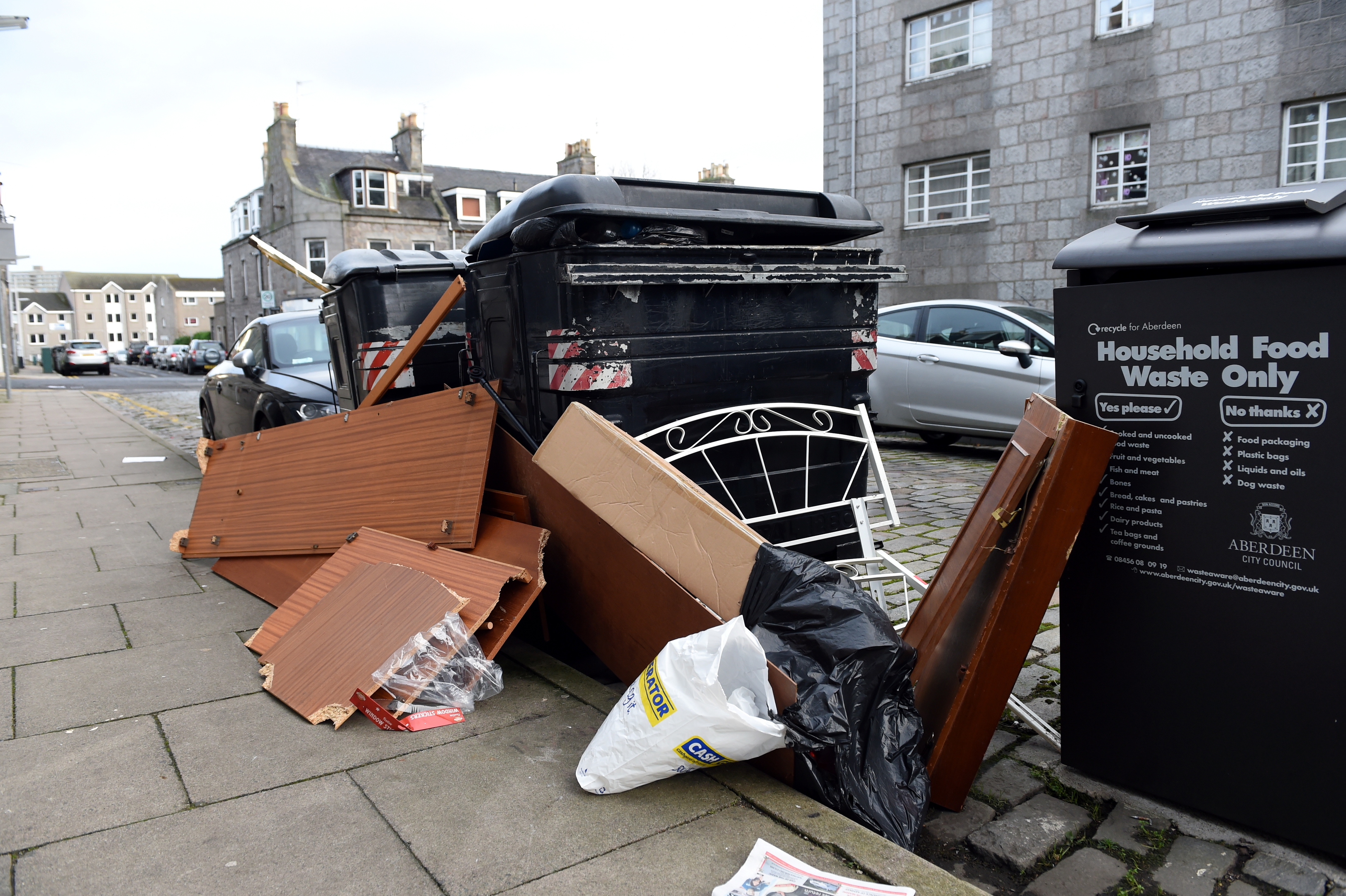 Wardens have made more than 1,200 visits to sites and businesses to investigate waste disposal in the past nine months.
Aberdeen City Council appointed two wardens in March to work on waste-related issues such as the abuse of domestic on-street bins and fly-tipping.
Since the project began, there have been more than 1,200 visits to investigate and discuss waste matters.
But funding for the project is under threat as it was contributed for a 12-month pilot which will end on February 28, 2017.
A report by Pam Walker, waste strategy manager, said although the project was not restricted to the business community, officers quickly established that this was where most of the issues were reported.
The most common issues discovered were businesses illegally using domestic street bins and businesses having no formal arrangements for the disposal and treatment of their waste. The report said: "The level of abuse of the domestic bins by businesses is by far the biggest issue.
"This accounts for more than half of the issues that the team are dealing with.
"The number of businesses who do not have any trade waste arrangements in place is also a significant factor.
"Both of these result in considerable cost to the authority in disposing of waste that is not domestic waste."
SEPA has recently acquired powers to issue Fixed Monetary Penalties for non-compliance with waste regulations.
To date, none have been issued in Scotland but Aberdeen is one of the first authorities in Scotland to pass information to SEPA officers to enable them to act.
On September 27 and 28, SEPA officers visited 14 properties in Aberdeen who were not compliant with their duty of care. These businesses were informed they may be subject to the issuing of a £300 fixed monetary penalty if they did not take appropriate steps to comply.
SEPA will be conducting follow-up visits throughout this month where further action will be taken if necessary.