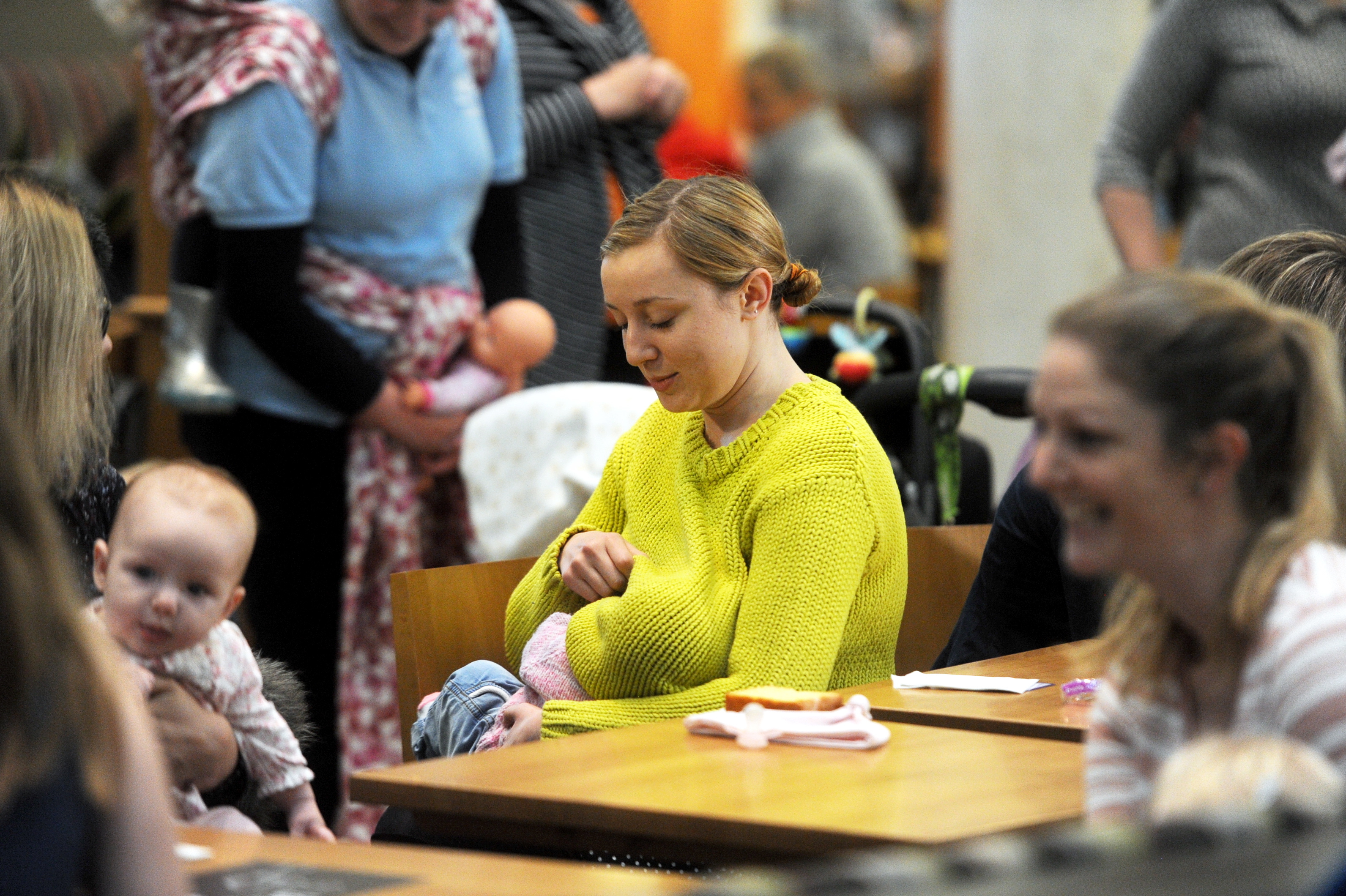 More than 100 Aberdeen businesses have signed up to a scheme raising awareness of breastfeeding in public.
The Breastfeeding Welcome Scheme (BFWS) is an NHS Grampian project which is being supported by the Aberdeen City Health and Social Care Partnership.
First launched in 2015 as a pilot, the campaign aims to increase the number of businesses which actively encourage nursing mums to use their premises to feed their baby, by displaying the BFWS logo in the window of their shop, cafe or restaurant.
Now the health board says more than 100 Aberdeen premises have now signed up to the scheme. They include businesses in Union Square, Union Street, King Street and at the beach.
Public health dietician Jenny Gordon led the development of the project.
She said carrying the logo can benefit mum, baby and business.
She added: "The scheme is a great way for businesses to support breastfeeding mothers on their premises.
"Being a member of the BFWS reinforces a business's family-friendly image and helps educate the staff about the laws surrounding it."
New figures have revealed a number of Aberdeen mums stop nursing within the first few weeks – partly due to the challenges they faced feeding their baby in public.
Linda Smith, public health lead on the project, said the scheme will hopefully encourage a cultural change as well.
She added: "We need to reduce the barriers mothers face when nursing and we are trying to make this normal and acceptable.
"Where a mother sees this logo they can be reassured that staff will be welcoming and supportive of their right to nurse on the premises.
"This scheme raises the profile of breastfeeding as a natural way to feed your baby as well.
"In the future we hope that all mums will choose this."
The BFWS is also looking for volunteers to help drum up more support for the scheme across the North-east, with Peterculter next on the list.