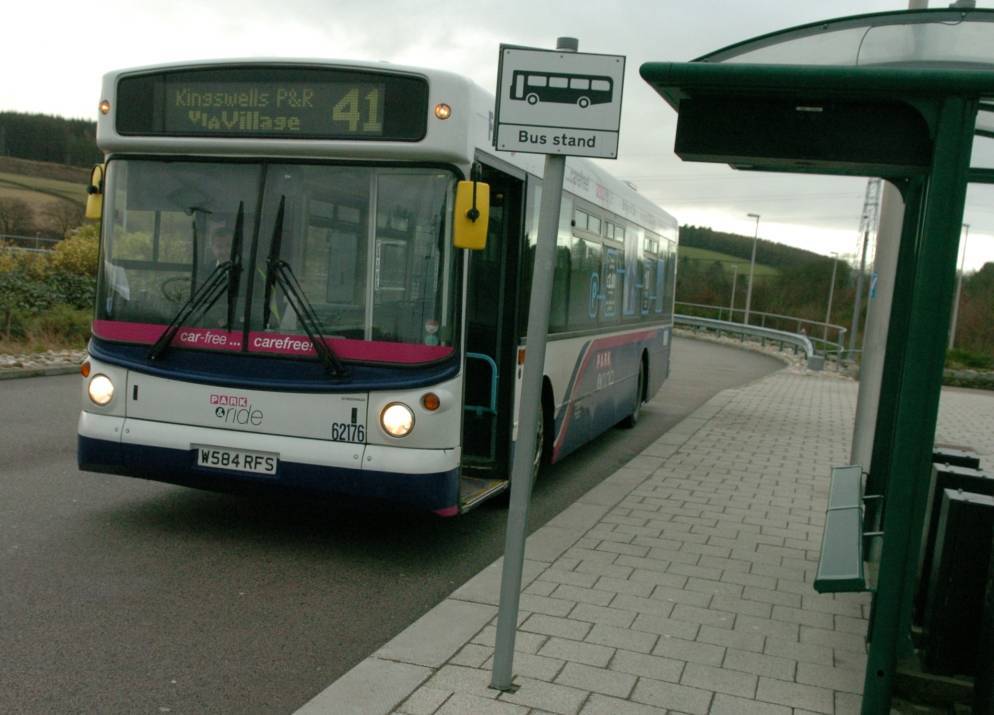 TRACKING technology to tell passengers how long they've to wait for their bus could soon be extended.
The technology is currently in place on most First buses in Aberdeen and powers digital schedules at city stops as well as the company's real time app.
But now First Aberdeen bosses say plans are underway to expand the scheme into Aberdeenshire.
Speaking at a public meeting Daniel Laird, commercial manager at First Aberdeen, confirmed: "We are certainly discussing renewing the system to a certain extent.
"Aberdeenshire Council is looking at rolling out that information to the Aberdeenshire area and they are quite keen to manage some of the city's arrangement as well.
"By expanding it to the wider Aberdeenshire area we should be able to get Stagecoach on board as well and hopefully provide a better standard of information."
Daniel also revealed the extended scheme is expected to bring about improvements to the service. The existing technology is round 10 years old and in need of renewal.
He said: "It is probably the oldest system in place in the UK because it has been in place for such a long time.
"Around 75-80% are tracking accurately.
"We will probably be making progress within the next six months, but I would not say it will all be rectified by then."
A Stagecoach North Scotland spokeswoman confirmed: "We are currently in the development and testing stages of introducing real-time tracking on all of our vehicles throughout the North Scotland region.
"This is an exciting project which will improve the service we provide and will allow our passengers to track their bus online."
Aberdeenshire Council's head of transportation, Ewan Wallace, said the system will be rolled out in phases over the next few months.
He said: "The new system will share information with the Aberdeen City system and therefore customers in Aberdeen will also be able to access live details on bus services in the city."