Bus fares in Aberdeen are set for a shakeup, with the price of single tickets rising by 10p.
However, a range of other fares will see price freezes or reductions under the changes from First Bus.
The firm has announced the price of its cheapest single ticket will rise from £1.50 to £1.60, with the single ticket for longer journeys going up from £2.50 to £2.60.
Other ticket prices will rise when bought from the driver but remain frozen, or reduced, when bought via the First Bus mobile ticket app.
A day ticket, for example, will rise from £4 to £4.20, but will remain £4 if bought via the app.
The student day ticket will increase from £3.50 to £3.70 if bought from the driver but remain at £3.50 via the app.
The price of an adult week ticket will remain frozen at £18 but will be reduced to £15.50 if purchased in advance via the app, and a child day ticket will rise from £2.50 to £2.60 when bought on the bus, but is reduced to £2.40 via the app.
The bus operator said it has worked hard to keep any rises to a minimum and is urging customers to make the switch to mobile ticketing for the best value fares.
Graeme Macfarlan, commercial director at First Aberdeen, said: "We generally need to review our fares each year to ensure we meet the rising costs we face as a business but we have worked hard to keep any increases to a minimum, with ticket prices last reviewed in April 2017.
"Travel by First Aberdeen offers great value for money and we continue to offer a lower price for most tickets purchased via the First mTickets app, in comparison to tickets bought from the driver, so we can encourage people to switch and speed up their boarding time.
"This allows us to improve access to purchase tickets on the go for the increasingly mobile savvy consumer."
Mr Macfarlan added that in Aberdeen there has been a "significant rise" in "smart" payments in recent months, with more than 70% of customers now using a "cashless" method.
He said: "We are working hard to encourage more customers to convert to using mTickets or contactless, as this will have a further impact on reducing boarding times and will help us in the battle to speed up people's journeys."
The firm has also revealed a new monthly subscription option – the First Bus Unlimited ticket – which also allows customers to pay a monthly direct debit for unlimited bus travel across their chosen network via the mTickets app.
Bosses said this is in response to feedback from customers who said options such as the three-month ticket do not allow for periods when they may not need to use it, such as when on holiday.
The new unlimited option will allow customers to stop the direct debit and then resume it again.
The bus operator normally reviews its ticket prices annually and considers several factors, including rising business costs and the increasing impact of congestion.
It said it is "confident" journey times will improve if the trend of more customers using its mTickets app continues, as research by the firm has indicated that boarding times would be 75% faster if customers switched from cash to the mTickets.
Earlier this year, a study suggested bus services in Aberdeen were among the most expensive and unreliable in Scotland.
The survey, by Citizen's Advice Scotland (CAS), asked more than 4,600 people across the country what they thought about bus cleanliness, fares, coverage and more.
Of the 230 people who took part in the study in Aberdeen, 29% said they were generally dissatisfied with service punctuality, compared to the national average of 56%. And when asked about value for money, 84% of Aberdonians though ticket prices were too costly – compared to a national average of 58%.
However, the firm previously said it was "surprised" by the results, which it said were out of line with the regular independent survey carried out by Transport Focus, which has generally shown satis-faction rates in the high 80% region.
The changes come into effect on August 5.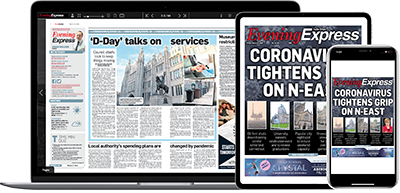 Help support quality local journalism … become a digital subscriber to the Evening Express
For as little as £5.99 a month you can access all of our content, including Premium articles.
Subscribe