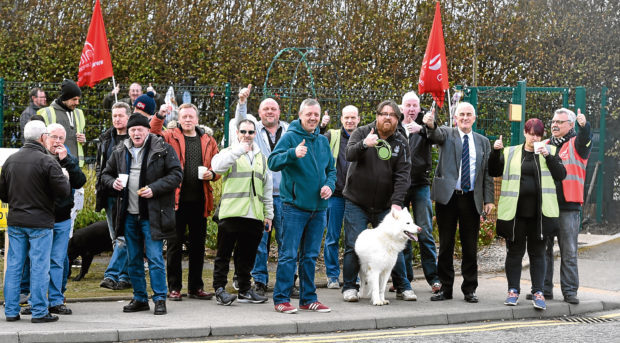 First Bus drivers have hit out at the "extortionate" prices being paid by customers in Aberdeen.
Trade union Unite is currently in a dispute with First Bus over terms and conditions for employee's contracts.
Drivers have hit out at their employer for charging less for tickets during strike action – stating that the company could afford to charge less on a permanent basis.
A statement made on behalf of drivers at First Bus had thanked members of the public for their support during industrial action.
Bus drivers are in the midst of a week-long strike after concerns were raised that a new contract would lead to less holiday entitlement, longer working hours and benefits being cut.
Bosses at First Aberdeen said the new terms were a way of safeguarding services and jobs for the future and have voiced their frustration at the continued industrial action.
The statement by drivers said: "We are continually getting frustrated with the current play on things by our management negotiators in all this.
"It seems to be their way or no way in this. They simply are making fools out of both ourselves and the public of Aberdeen.
"First are not interested in running a service, they care little for their staff and even less for the people that pay our wages in the bus-using public of Aberdeen.
"Years of constantly changing routes and bad management decisions have caused all this.
"The fares are extortionate, if they can afford to charge a flat fare of £1.50 for adults and £1 child fares for the time that this goes on then why not all the time? They obviously can afford it.
"First listen to no one, pay no heed to advice nor do they care and now they are trying to cut the feet of both their staff and their families to amend for their mistakes."
A meeting between Unite and First Bus was held yesterday evening where David Phillips, operations director for First Aberdeen, said progress was made.
He said: "First Aberdeen have held some positive discussions with our Unite the Union colleagues in a bid to bring an end to the ongoing Industrial Action.
"The discussions that have taken place were very productive and both parties now agree and share common ground on a number of outstanding issues.
"A further meeting is scheduled and we are hopeful of reaching a positive outcome that will lead to an end to the ongoing industrial action."
A spokesman declined to comment on the drivers' pricing claims.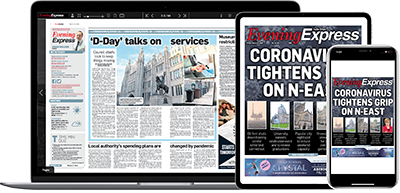 Help support quality local journalism … become a digital subscriber to the Evening Express
For as little as £5.99 a month you can access all of our content, including Premium articles.
Subscribe