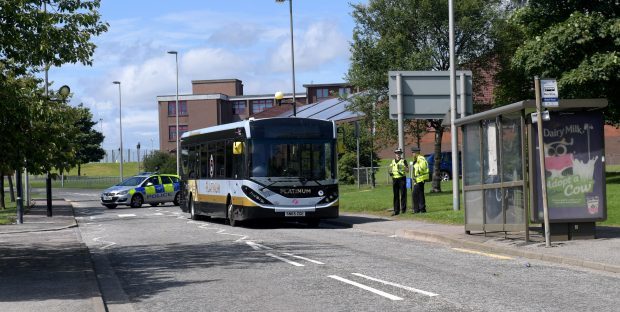 A bus has collided with a woman in Aberdeen.
The incident happened at around 12.30pm on Provost Fraser Drive.
Ambulance service were in attendance, and the lady was taken to hospital with head and limb injuries.
The injuries are not thought to be life threatening.
A Police Scotland spokesman said: "A bus collided with a female pedestrian on Provost Fraser Drive.
"A single decker bus is waiting on recovery, which might take some time."
Road closures were in place on Provost Fraser Drive, Granitehill Place and Beech road, but all roads reopened at around 3pm.