A downturn in oil has seen designs and ideas diversify in the North-east, an expert said today.
Multi-material 3D printers, an anti-gravity machine and whisky barrel scrapers are just some of the things Aberdeen-based patent director James Brown, who works for Murgitroyd, has come across in the region.
Although there are still large amounts of energy industry-related patents, James said he has seen a change since the price of oil dropped.
He said: "It's certainly changed. Before we were regularly seeing clients wanting to protect what I call 'nice to have' features giving them a solid competitive edge.
"Now we're seeing a real focus on technology that cuts the cost of production.
"I've seen some interesting ones, even an anti-gravity machine.
"One case I can see at the moment is a patent from BrewDog for increasing the concentration of alcohol."
Latest figures rank Aberdeen as having the second highest amount of patents processed per person in the UK.
For every 100,000 people, the Granite City produced 19.7 patents in 2014.
Cambridge had the highest number of patents per 100,000 of the population, with almost 102.
Another invention James has come across is a new buoy, designed to improve safety and durability.
It has an extended rod with a piece of rope making it easier to reach.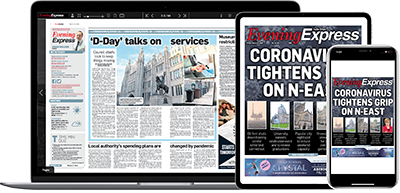 Help support quality local journalism … become a digital subscriber to the Evening Express
For as little as £5.99 a month you can access all of our content, including Premium articles.
Subscribe