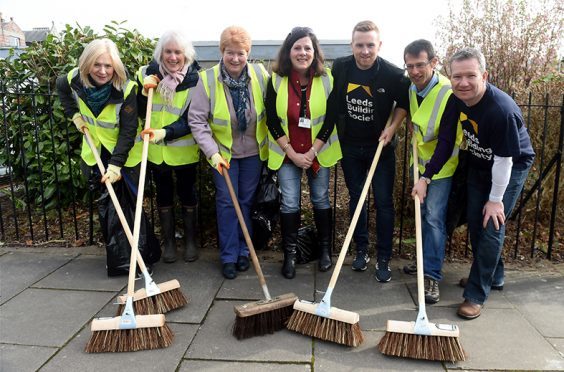 Employees at the North-east branch of a building society have joined members of the community to help clear litter from the streets.
Two of the Leeds Building Society employees – Ronnie Brechin and Ross McKenzie – took advantage of the company's mutual volunteering scheme, which allows all employees a day's paid leave each year to help a good cause of their choice.
The pair helped clear litter in the West End area of Aberdeen.
Ronnie Brechin, branch manager, said: "We enjoyed being able to spend time together supporting the local community, for the benefit of residents.
"Everyone found it very rewarding to see what we achieved together, and it's satisfying to think our volunteering hours have helped make a difference to the neighbourhood."
Cllr Jennifer Stewart said: "Leeds Building Society regularly help me with community events. Their contribution is always welcome, their staff are enthusiastic and I know them all by name."