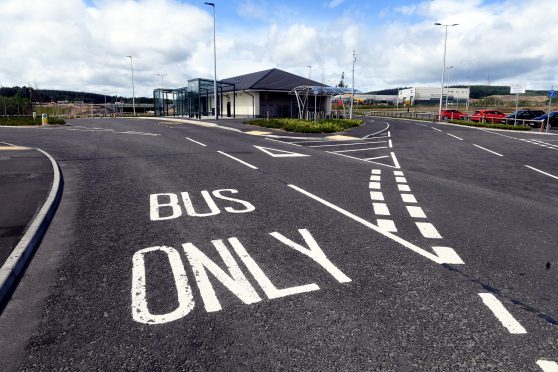 New facilities at a £15.2 million Aberdeen park and ride have opened.
The building with waiting rooms, cycle lockers, toilets and showering facilities has opened at the park and ride beside Craibstone roundabout.
The waiting room accommodation sits alongside a 1,000-space car park and link road, which were previously opened under different phases of work.
Buses from Stagecoach's 37 service from Inverurie and the number 16 First Aberdeen service both serve the facility, which has a bus turning circle along with a dual carriageway link connecting the A96 Aberdeen to Inverurie road at Craibstone to Dyce Drive.
It has been designed so people can park there for free and choose which mode of transport to use for the remainder of their journey.
Aberdeen City Council transport and regeneration spokesman Councillor Ross Grant said: "It is fantastic that the building as the final part of the new park and ride scheme beside the Craibstone roundabout and Dyce Drive has opened for people to use."