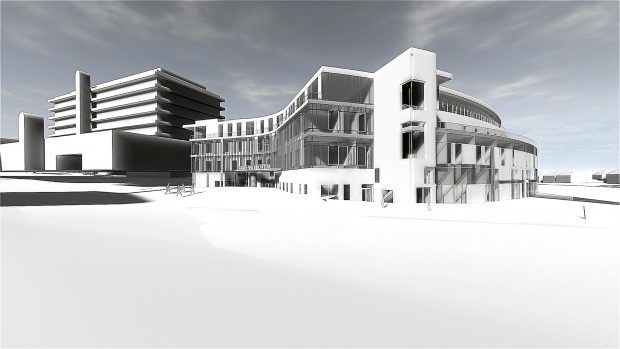 The cost of building two new health centres in Aberdeen has risen by £13.7 million due to "design complexities and site conditions," it has been revealed.
NHS Grampian had previously said that building the Baird Family Hospital and the Anchor Centre on the Foresterhill site would cost £150m but the board now says the project cost will be £163m.
Board members were set to meet today to consider a new report detailing the outline business case for the centre and give the green light for health bosses to spend up to £6m on preparing a full business case.
The buildings will replace the existing Maternity Hospital and Anchor Unit.
Tabled by NHS Grampian's modernisation director Graeme Smith, the report said construction is due to begin in April 2019 and the Anchor Centre will be finished in April 2021 and open two months later.
Work on the Baird Family Hospital will be finished in October 2021 and it will open a month later.
The report states: "The previously reported project budget was £150m. As a result of design complexities and site conditions identified during the preparation of the outline business case, this has increased to £163.7m. This increase is required to meet the clinical brief, deal with the site conditions and deliver world-class buildings for clinical reasons."
In August, the Evening Express revealed the design phase cost had risen from £2.7m to £3.7m. Overall, it will cost £131.6m to build the Baird Family Hospital and £32.1m to build the Anchor Centre.
The new Anchor Centre gets its name from the current Aberdeen and North Centre for Haematology, Oncology and Radiotherapy (Anchor) Unit.
It will provide out-patient and day-patient investigation and treatment services for patients with cancer and for patients with blood disorders. It will also feature pharmacy, research and teaching facilities.
The Baird Family Hospital will include maternity, gynaecology, breast screening and breast surgery services. It will also include a neonatal unit, a centre for reproductive medicine, an operating theatre suite and research and teaching facilities.
https://www.eveningexpress.co.uk/fp/news/local/nhs-grampian-latest-ae-admission-stats-jan23/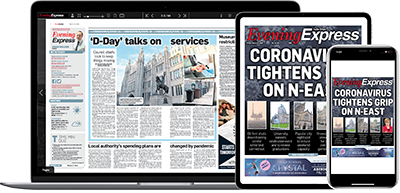 Help support quality local journalism … become a digital subscriber to the Evening Express
For as little as £5.99 a month you can access all of our content, including Premium articles.
Subscribe