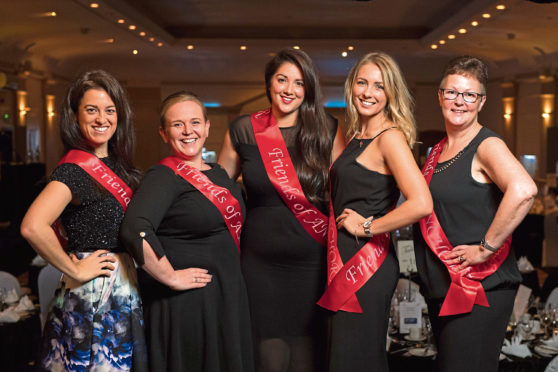 A housebuider has raised more than £50,000 for an Aberdeen cancer charity, to go towards the building of a new medical facility.
Barratt Homes held a charity ball at the city's Douglas Hotel on Saturday in support of Friends of Anchor.
A boss at the firm said the money will most likely go towards the building of the new Anchor Centre. The charity is aiming for a purpose-built facility in Aberdeen as an upgrade from the current ward at Aberdeen Royal Infirmary.
Along with the new Baird Family Hospital, the Clan Centre is planned to open in 2021.
The £163.7 million project will also improve paediatric and maternity care as well as the treatment and support of people with cancer.
Kevin Urquhart, construction manager in the North of Scotland for Barratt Homes, said: "Starting last year, we decided to choose a charity that we would support over the course of a year.
"We wanted to make a difference, it's always been about that.
"At last year's event, we raised just around £40,000, but we were hoping to clear the £50,000 mark this year.
"On the night, we set people a challenge – if they could raise £15,000 from all the different activities that we had on, then Barratt would match it.
"We raised £16,000 on the night and that's without the proceeds from table bookings."
Three charities, including Friends of Anchor, are trying to raise money for extras that can be put into the facilities.
Kirsten Will, Friends of Anchor development manager, said that money raised would be used to improve the environment in the centre, by upgrading the internal furnishings, lighting, or even helping to pay for massage or beauty therapists to come into the centre and look after the patients.
Sarah-Jane Hogg, fundraising and development director for Friends of Anchor, added: "We're bowled over by the scale of generosity shown at this year's Barratt Dinner in aid of Friends of Anchor.
"Being there on the night, it was really evident how much work went into the event and we're thankful to all those involved who supported Barratt's fundraising efforts.
"The company's support for Friends of Anchor has been impressive over the last two years.
"It's a real boost of encouragement to us as team to have that level of support coming in and we couldn't continue the work we do without it."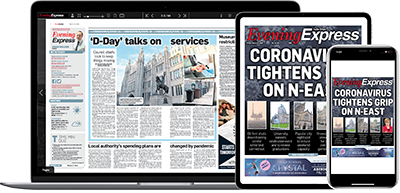 Help support quality local journalism … become a digital subscriber to the Evening Express
For as little as £5.99 a month you can access all of our content, including Premium articles.
Subscribe