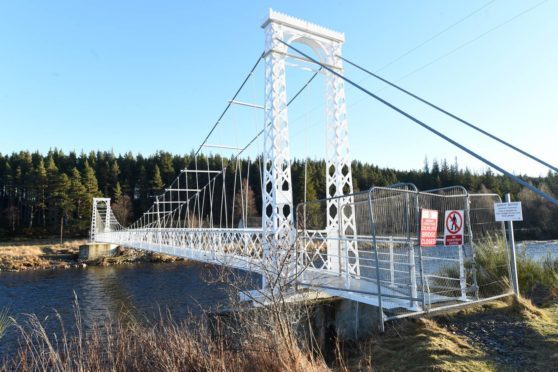 Repair proposed for a bridge damaged during Storm Frank have been approved.
Work including the straightening of the deck and replacing metalwork has been approved on the Polhollick Bridge, Bridge Of Gairn, Ballater.
Planning documents state: "Polhollick Footbridge was badly damaged in the flooding of December 2015.
"The deck was impacted by trees carried by the River Dee resulting in distortion of the deck, bending of some elements locally and the deck being pulled out of the sliding joints at each end."
Work is hoped to get under way in September and last for around 13 weeks.