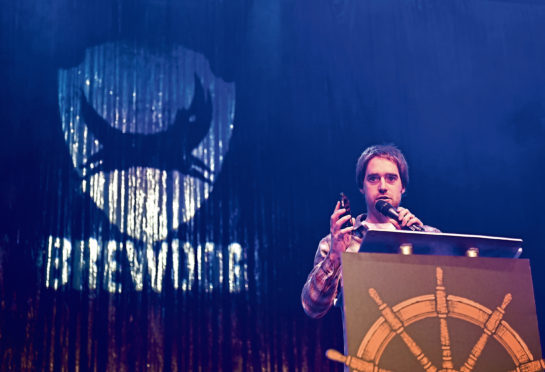 BrewDog will be the toast of Taste of Grampian with the launch of an exclusive new gin and a beer masterclass from co-founder Martin Dickie.
The event, part of the hugely popular celebration of north-east food and drink is bound to be a big draw and marks BrewDog's first year as sponsor of the festival, taking place on June 2.
Joining Martin for the masterclass will be BrewDog's master of quality Dr Fraser Gormley, giving visitors the chance to hear about the brewer's crusade for great craft beer.
Martin said: "We've been huge fans of Taste Of Grampian and the awesome passion, innovation and excitement for craft beer it fuels.
"We're stoked to be able to support the dedicated beer fans that have helped to spearhead the craft beer revolution by our side for the past decade."
He said he and Fraser are looking forward to sharing the innovative techniques they employ every day in their brewery.
He added that they can't wait to celebrate "the mind-blowing awesome world of craft beer".
BrewDog's distillery Lone Wolf will also feature at Taste of Grampian, with head of distillation Steven Kersley holding a spirits masterclass to showcase the range of gins it produces.
This will include the chance to try the exclusive Taste Of Grampian Gin distilled especially for the show.
Steven said: "LoneWolf's first year since launch has been incredible. We've taken our gins and vodkas all over the globe, but it feels fantastic to be finishing up our first 12 months on home soil at the Taste Of Grampian.
"To celebrate we've distilled a delicious gin which will be available exclusively at the festival. We'll see you there for a gin and tonic."
The special Taste Of Grampian gin features a range of botanicals, including juniper, Scots pine needles, gorse flower, citrus peel and Szechuan peppercorn.
Since 2007 Ellon-based BrewDog has become a global phenomenon and is one of the UK's leading craft brewers with 35 bars around the world and a brewery in the US.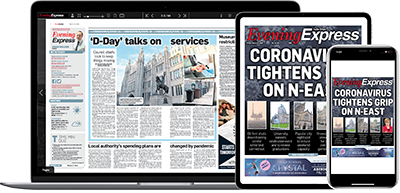 Help support quality local journalism … become a digital subscriber to the Evening Express
For as little as £5.99 a month you can access all of our content, including Premium articles.
Subscribe