A North-east brewer is giving dog owners the chance to make their four-legged friend a shareholder in their firm.
And for every investment made before December 14 – which at the lowest level will set you back £47.50 – BrewDog will donate £5 to Guide Dogs Scotland.
BrewDog cofounder James Watt said: "There'd be no BrewDog had a mischievous, overexcited chocolate Labrador not wandered into the room as Martin and I struggled to come up with a good name for our brewery.
Like us, many of our fans are crazy about their dogs so we thought it's about time they get to give a gift of real value to a loved one.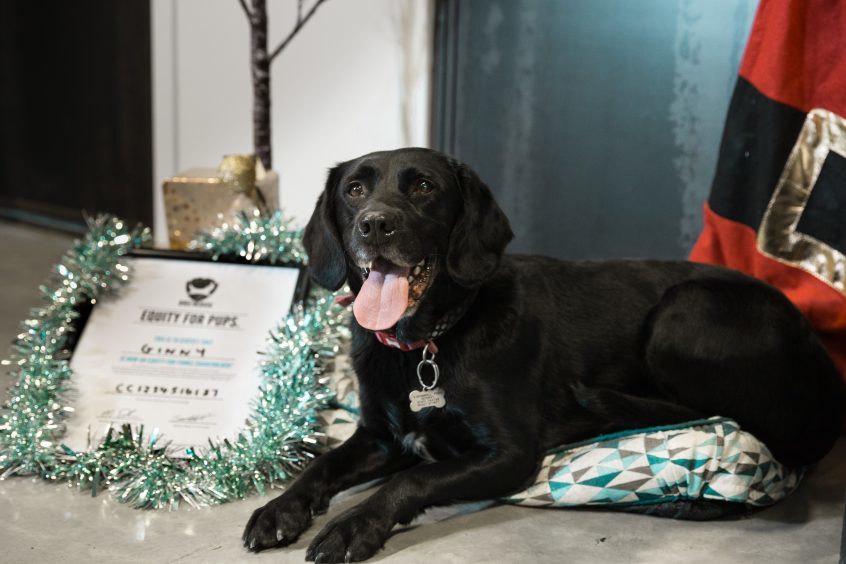 "Chew toys and rubber balls will eventually get lost or demolished (if your pup is anything like mine), but shares in a brewery are forever."
The Equity for Pups scheme is part of the craft beer firms efforts to raise £10 million, with a stretch goal of £50 million to help BrewDog global expansion plans.
Although the shares are gifted to the pet, they will not legally own them, instead they will be allotted to the owner.
But the dogs will receive honorary shareholder status, with their regular e-mail updates 'translated into woofs'.
BrewDog say the pets will also receive a special gift.