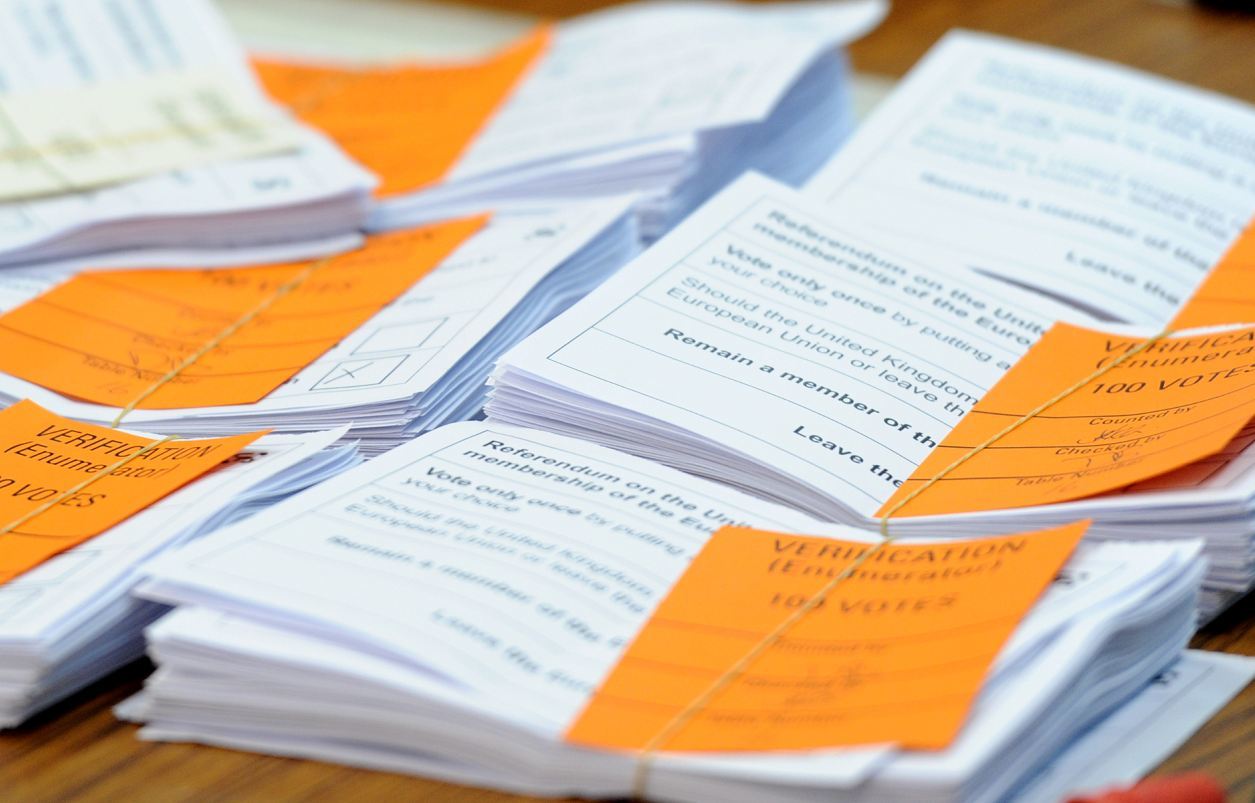 Aberdeenshire has voted to stay in the EU.
55% of people in the region voted to remain.
Aberdeen has voted to remain in the European Union.
63,985 voted to remain in the EU, 40,729 people voted to leave.
Angus was the first of the North-east regions to declare their results, more than 55% of people voted to remain. Turnout was 68.01%
Moray was the second of the four North-east regions, with remain coming out on top by only 122 votes.
Results so far in the European referendum appear to show a divide between Scotland and England, with voters north of the border showing much stronger support for Remain.
While support for Brexit was stronger then expected in some parts of England – with a host of areas including Sunderland voting for Leave – all the areas where votes have been counted in Scotland so far had a majority for Remain.
Former first minister Alex Salmond said the result of the referendum across the UK "is going to go right down to the wire".
And he again warned that Scots could hold a second independence referendum if the country is "dragged" out of the European Union.
Mr Salmond, who stood down as SNP leader after losing the 2014 independence referendum, told the BBC that there had been "a very strong turn out in Scotland and it's a very strong vote so far for remain".
He said: "Scotland looks like it is gong to vote solidly Remain. If there was a Leave vote in England, dragging us out the EU, I'm quite certain Nicola Sturgeon would implement the SNP manifesto."
The party's manifesto ahead of May's Scottish Parliament election said Holyrood should have the right to hold a second independence vote if there is a "significant and material" change in circumstances from 2014 such as Scotland being taken out of the EU against its will.
Orkney was the first part of Scotland to declare, with 63.2% of voters there backing staying in the EU.
The Shetland Isles, the most northerly part of the UK, also voted for Remain with 56.51% in favour.
Other parts of Scotland to vote to stay in the EU included Midlothian, Renfrewshire, West Dunbartonshire and Clackmannanshire.
Despite that Ukip MEP and Brexit campaigner David Coburn said: "I'd say on balance people in Scotland are unhappy with the European Union, a lot of them, a good percentage, are going to want to Leave.
"I think a lot of the SNP, ordinary members of the SNP, do not like the European Union and have voted for Leave whereas the leadership are completely out of touch, not only with their own membership but are also out of touch with the working people of Scotland."
Speaking at the count in Glasgow Mr Coburn said: "I think we will Leave but I can't be sure of it. But there's some huge swinging 70-30 in parts in England and in Scotland I believe the Borders are 50-50, I believe Dumfries and Galloway, that's going to be 50-50.
"I think all this nonsense about Scotland being more pro is just that. Nonsense."
On Nicola Sturgeon and the prospect of another independence referendum: "She won't do it, because she'll lose and she knows it. There's no appetitie in Scotland for a second referendum. We had it, they lost, they should live with it."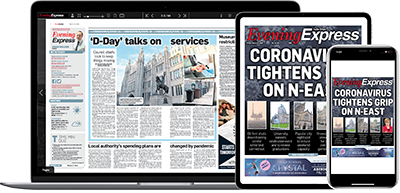 Help support quality local journalism … become a digital subscriber to the Evening Express
For as little as £5.99 a month you can access all of our content, including Premium articles.
Subscribe