A puppy who melted hearts with her recovery from a rare muscle condition has won a new fan – the swimming star she was named after.
Miley, a 10-week-old spaniel, was brought into Mrs Murray's Cat and Dog Home in Seaton after being found as a stray when she was just six weeks old.
Marie Simpson, manager at the rehoming centre, said when she arrived it was noticed she could not walk or stand, and it was later discovered she had Swimmer-Puppy Syndrome.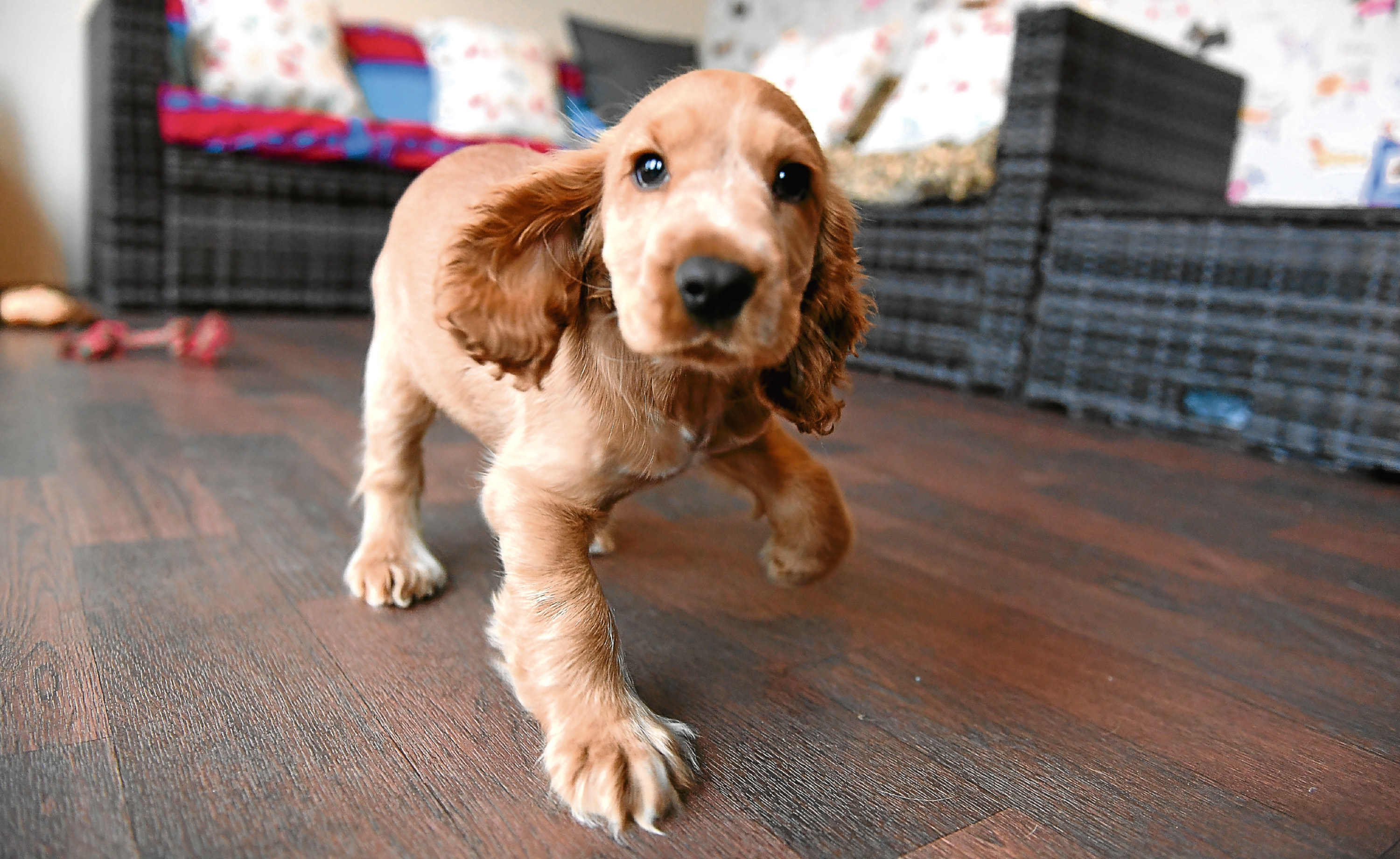 However, Miley has since made an "incredible" recovery in the space of four weeks.
And now she has met North-east swim star Hannah Miley, after whom she was named.
Marie said: "Miley had been brought in to us after being found. We're not sure where she came from or what her background is, but we noticed that she could not walk.
"When she was brought to us we were very lucky that our vet was in and the vet told us the puppy had Swimmer-Puppy Syndrome, also called turtle pup.
"It's because the puppy can't stand or walk on their own and lies flat on their tummy. When puppies try to move they look like they're paddling or swimming like a turtle."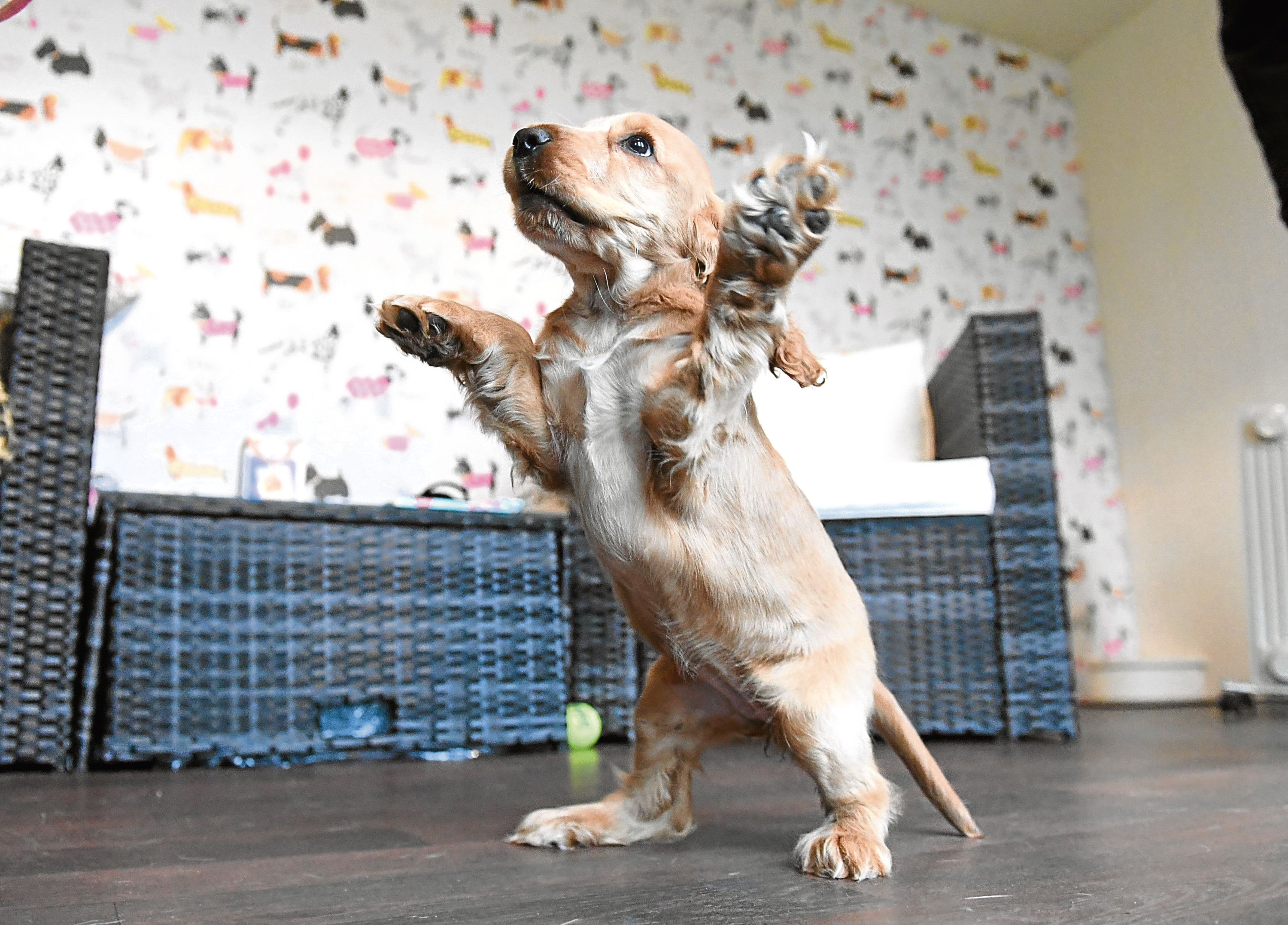 Marie said the rehoming centre had never seen a case of the syndrome, which affects muscles in the animal's legs, and the vet had to research the best form of treatment.
She added: "We saw online there were cases where owners have put the puppy to sleep, but we also saw that they can be rehabilitated.
"Miley went through four weeks of physiotherapy, massage therapy and we got her a little bath where she could swim and help her legs get stronger.
"She got a harness to start helping her get up on her own.
"I could see it in her that she was very eager to get up and move – she is a very determined pup."
Miley also had an obstacle course made for her out of cardboard boxes to get her moving and playing.
The therapy also helps avoid deformity of the puppy's chest, as lying on their front continually can cause the chest to flatten. This can sometimes cause problems with their breathing and feeding.
To avoid these complications, Miley's special vest and harness help to keep her off her chest. Marie remembers the first time the puppy got up on her own.
She added: "We all gasped the first time she got up on her own – it was in her first week of therapy, but it was short- lived since she fell right after, but we can tell she was determined to get up.
"The vets have said that it is incredible that Miley has been able to get this far in her rehabilitation in four weeks."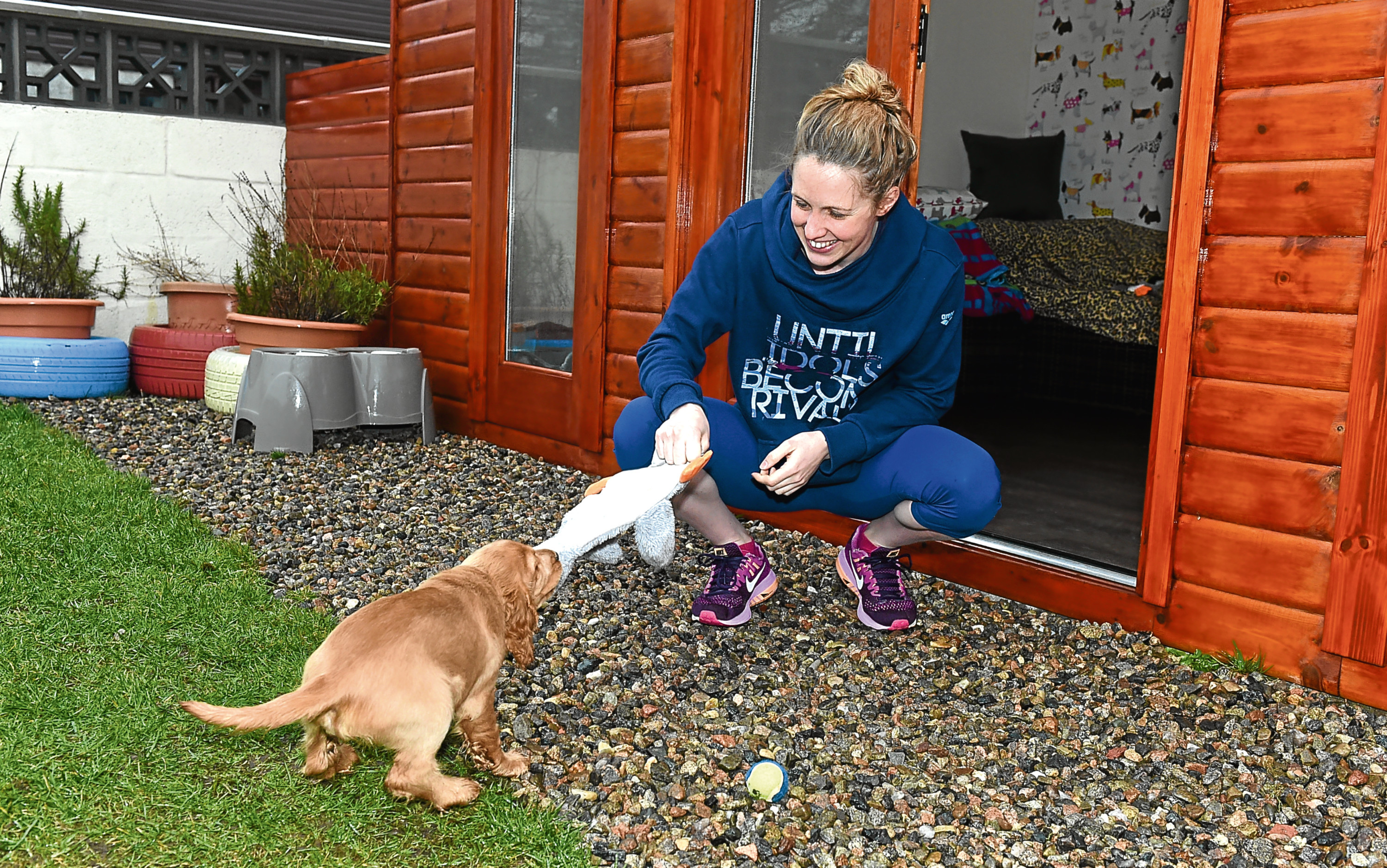 The idea for Miley's name came about after Marie and her partner were discussing a name that would best represent the pup.
Marie said: "My partner suggested Duncan and I said 'you can't name her Duncan, she's a girl!'
"So, we started thinking about swimmer names and we thought what better name to give her than our own local swimmer Hannah Miley."
Hannah, from Inverurie, got the chance to meet her namesake yesterday at the rehoming centre.
She said: " Miley's gorgeous – she is one determined pup!
"It was great to get a quick chance to meet her and to hear a little bit more about the great work that is done at the Cat and Dog Home."
Miley was fostered by Marie and was able to socialise with other pets in Marie's home since she wasn't able to with her litter-siblings.
Marie said: "She gets up to everything a normal puppy her age does, she gets into the same type of mischief – pulling on trouser legs and running about the yard."
The manager hopes Miley's story will encourage other owners who might come across a similar situation with their pup.
She said: "I hope this can highlight similar situations for owners that there is hope if you get a puppy from a litter that has this problem, that you don't need to put them down.
"I hope they give them a chance the way we gave Miley a chance."
Miley will continue to receive treatment with a special muscle stimulator which helps increase blood flow to the affected muscles.
Marie, who has identified a permanent home for Miley in future, is optimistic about her chances and said: "Now, it's just about keeping her going and moving, taking her to her physiotherapy and hydrotherapy.
"She has one back leg that is the most affected so we have to keep an eye on it.
"We can keep track if she could have any problems later on in life. Miley should live to be a normal puppy."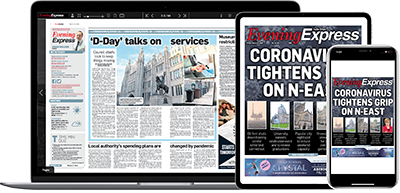 Help support quality local journalism … become a digital subscriber to the Evening Express
For as little as £5.99 a month you can access all of our content, including Premium articles.
Subscribe