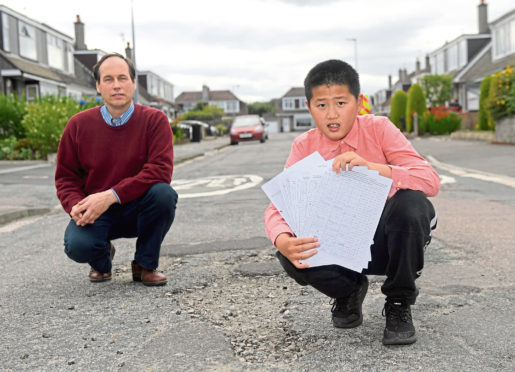 An enterprising Aberdeen youngster has collected more than 100 signatures on a petition he started in a bid to have his street resurfaced.
Zhaohua Deng, known as Dandan, 11, took exception to the state of the road in Burnieboozle Crescent in Craigiebuckler, where he lives.
The street has been nicknamed "Bumpyboozle" by residents due to its uneven surface and potholes.
Dandan went door to door, accompanied by his mum, collecting 112 signatures. He said: "We have two cars in our family and it's pretty damaging to them.
"We went around the houses and saw that it's been bad for people too.
"They can trip up and hurt themselves.
"I just thought something had to be done about it. We knocked on doors and listened to what the neighbours had to say about the state of the roads."
The budding activist also asked residents on the street to submit written complaints about the road, even supplying a template for complaints.
Dandan submitted the petition, along with a letter to Aberdeen City Council chief executive Angela Scott, on July 13 but has not heard back.
He said: "Honestly, I'd just like a response. We got a standard response from Angela Scott which talks you through the complaints process.
"Someone else on my street got the same thing about something different."
Councillor Martin Greig, who is backing the youngster in his campaign, said: "It is excellent to see this public-spirited campaign taking off.
"There is clear agreement that the potholes and damage needs to be repaired as a matter of priority."
A council spokesman said: "A response was sent to Dandan's mother on August 1. Both a lower section towards Cragiebuckler Drive and sections of the footway towards Craigiebuckler Avenue are on the council's reserve resurfacing list."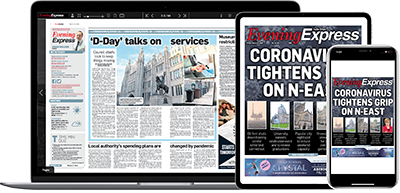 Help support quality local journalism … become a digital subscriber to the Evening Express
For as little as £5.99 a month you can access all of our content, including Premium articles.
Subscribe