Groundworks for the first phase of a new £50 million Kingsford Stadium project are expected to begin in the next fortnight.
Security fencing is being built around the boundary of the site at Kingsford, with construction of a community sports hub and training facilities to begin soon.
Raymond Edgar, project director, said: "We are erecting security fencing around the boundary of the site.
"This is a safety measure and part of the preparation for the groundworks contractor getting under way in a few weeks.
"This will ensure that we can start the work as soon as the contracts have been awarded and the relevant planning conditions have been finalised, ensuring we remain within our original timescales for the delivery of phase one which includes the community sports hub and training facilities."
McIntosh Plant Hire has been awarded the first contract for the project, to carry out ground remediation ahead of the construction of the first phase.
This will include the construction of the training pavilion, groundsman's accommodation, three professional training pitches, two 3G pitches and two grass pitches.
The firm will prepare the site, much of which was formerly used as landfill, to prepare the ground for construction to begin in late summer.
Aberdeen Football Club has issued tenders for various elements around the construction of phase one. A principle contractor is to be appointed for the project shortly.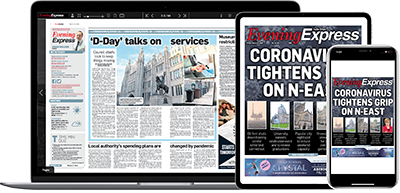 Help support quality local journalism … become a digital subscriber to the Evening Express
For as little as £5.99 a month you can access all of our content, including Premium articles.
Subscribe