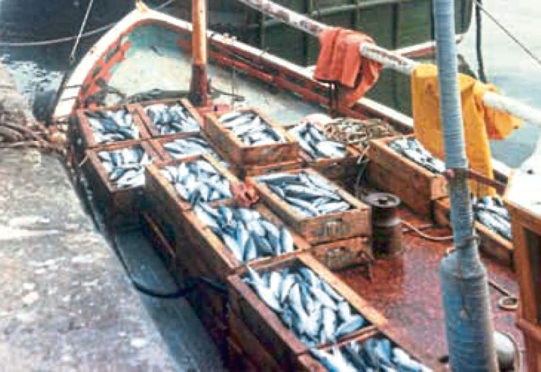 The story of a north-east boatbuilder that launched close to 100 fishing vessels in just 13 years is being told in a new book.
Thomas Summers and Co was based at Fraserburgh Harbour and between 1949 and 1962 it became synonymous with creating seaworthy boats for a variety of fishing methods.
The boat yard was established by three apprentices who had honed their skills at the James Noble yard.
Summers, George McLeman and Bill Duthie had realised there was something of a building boom as the fleet tried to recover following the Second World War.
Over the course of several months the trio prepared themselves for the launch of their own business by putting their own money in, and making other preparations.
Tommy Summers was the head designer and was behind all but three of the wooden vessels they made.
George was in charge of building the boats and Bill was responsible for supervising the cutting of the timber they were made of.
The first boat the company built was the 34ft Fraserburgh-registered Fisher Boys.
---
---
It had been ordered by local businessman George Duthie who owned the Northern Engineering Company and had a fleet of vessels that he leased out.
The output of Thomas Summers and Co was more prolific than most of the other Scottish boatyards.
Many of their boats survive to this day with some still working as fishing vessels and others used as pleasure craft.
Mike Smylie is the man behind the new publication. He trained as a naval architect and was aware of the work of Thomas Summers and Co.
The author, who lives near Bristol, combed through historical records, spoke to family members and fishermen and managed to compile hundreds of photographs for the publication.
Mr Smylie said: "I realised he was an incredible bloke. He was a fisherman who then became a tremendous boatbuilder.
"The company built an incredible number of boats and they just worked out in the open exposed to the elements.
"It was an amazing feat and I've not heard of any other company that built so many boats in such a short space of time."
Thomas Summers and Co closed suddenly in 1962 at a time when it was thought they were doing well with two yards in operation. Work ceased immediately. Despite producing wooden boats for a relatively short time the company is famous for the quality of its products.
Mr Smylie said it was important for him to detail the tale of the business.
He hopes readers take away an appreciation of just what it takes to be part of the fishing fleet that regularly goes out on the North Sea.
Mr Smylie said: "I thought it was a good idea to get the story of this company down in a book.
"I want people to understand what goes in on the fishing industry. Thomas Summers made really good boats and some of them are still being used today."
Thomas Summers and Co is being released on February 7.
Mr Smylie will be at the Fraserburgh Heritage Centre to launch the book and sign copies between 2pm and 4pm on Saturday, February 22.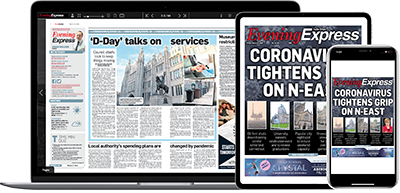 Help support quality local journalism … become a digital subscriber to the Evening Express
For as little as £5.99 a month you can access all of our content, including Premium articles.
Subscribe