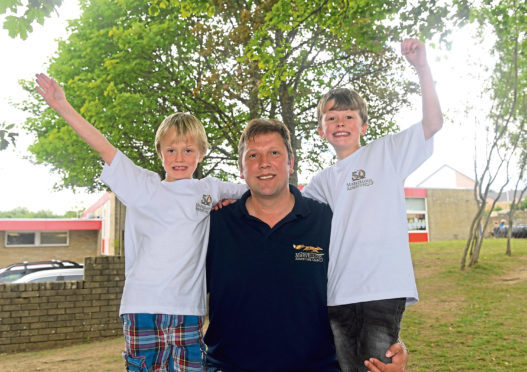 Two north-east brothers who became an online sensation after sailing a toy ship around the world have signed a book deal.
Ollie and Harry Ferguson, from Turriff, may only be aged nine and six but that hasn't stopped New York-based publisher WW Norton & Company snapping up the rights to their story.
Adventurous north-east brothers launch new campaign encouraging other children to get involved
The boys caught the attention of the book industry after their Playmobil ship set sail from Peterhead and made it across the Atlantic.
Since then, Ollie and Harry, along with parents MacNeill and Vicki, have documented their continuing adventures through a Facebook page called The Days are Just Packed.
The boys' book – Ollie & Harry's Marvellous Adventures – is due to be released in autumn 2019 and will be published as part of Norton Young Readers.
The brothers are writing it alongside MacNeill and popular children's writer Garry Jenkins.
MacNeill said: "After the Playmobil ship was launched we got a lot of attention from all over the world which led to our now-agent Lucy Cleland getting in touch. She loved the idea of what we were doing and proposed writing a book.
"The next day we got a call from Garry who suggested working together.
"Since then we have been busy slowly creating the book.
"We left the publishing side to Lucy and we have managed to secure a brilliant publisher."
---
---
Vicki added: "The boys are very grounded and they don't think that what they do is out of the norm and are used to sharing their adventures.
"We loved the concept of the book – it's all about inspiring other kids to go out and have their own adventures."
SOS to help get Playmobil ship back to the north-east after it sails 3,703 miles to the Caribbean
Lucy said: "Readers have so much to look forward to in the book, particularly those who have been wondering how Ollie and Harry pulled off their best adventures and how they can try something similar.
"All in all, Ollie and Harry are such a great example of how many interesting modern ways there are to create your own fun and have adventures that change your perspective on the world and your own capabilities."
As for any money made from the book deal, Macneill said: "It will either be put towards making bigger adventures for the boys – ones that we otherwise wouldn't be able to do – or perhaps it will go into a trust fund for when they are older."
Drilling ship in search for toy boat making 3,000 mile Atlantic trek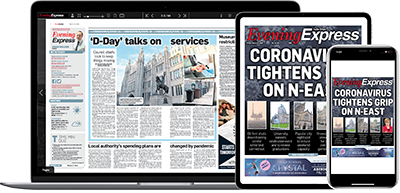 Help support quality local journalism … become a digital subscriber to the Evening Express
For as little as £5.99 a month you can access all of our content, including Premium articles.
Subscribe