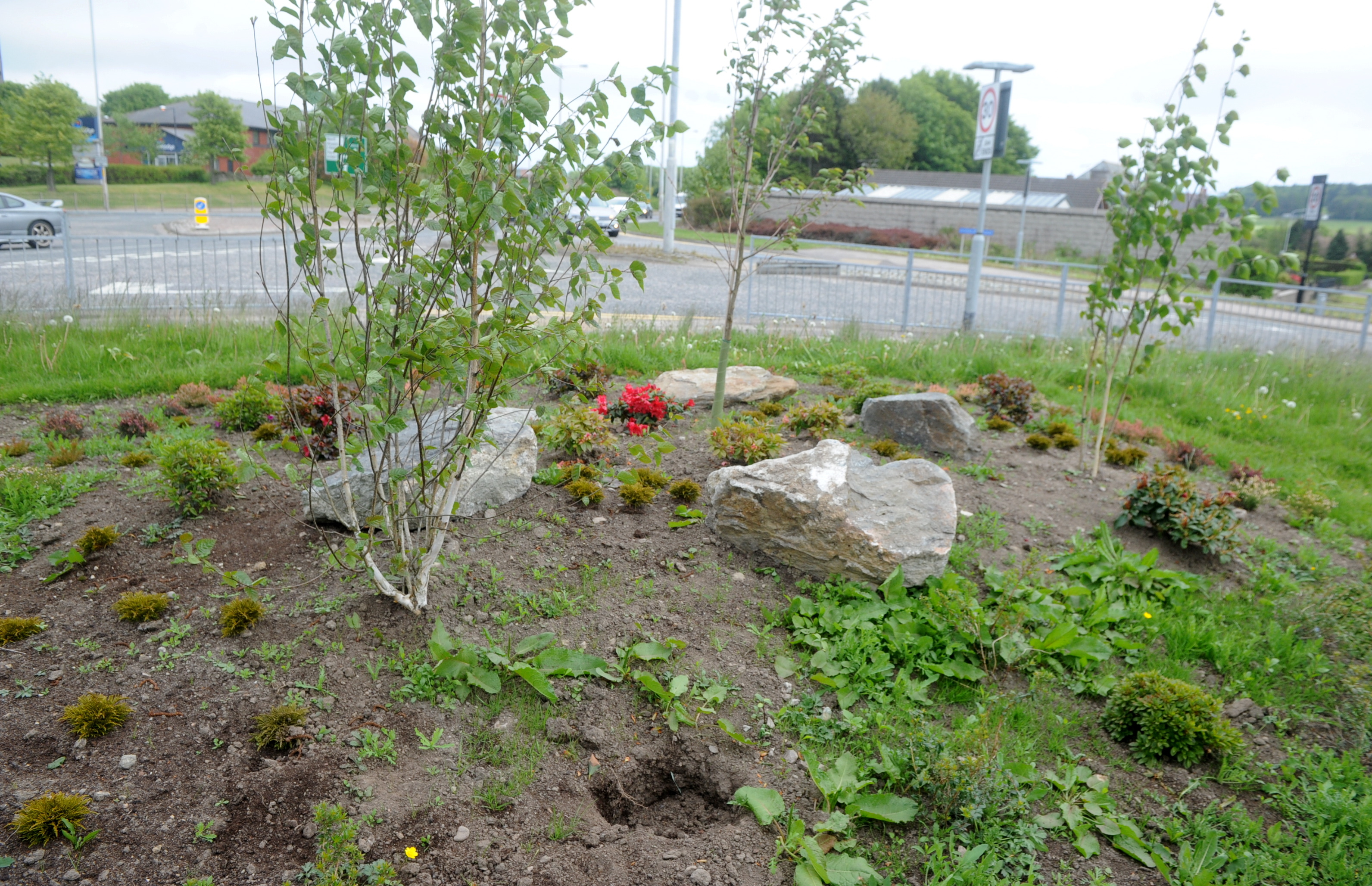 A green-fingered thief has stolen hundreds of pounds of flowers from community planters.
Greenery, worth close to £200, has gone missing from public spaces in the Bucksburn area in recent weeks.
Those behind the project even fear the plants are being stolen to order.
Volunteer community group Brighter Bucksburn, which is responsible for the flowers, has been left baffled and disappointed by their disappearance.
Volunteers believe those behind the thefts knew what they were doing as only higher value plants – which have been carefully dug out – have been taken.
Group chairwoman Lesley Glasser said: "It's heartbreaking. It's very disappointing.
"We reckon we've lost quite a lot.
"We've reported it to the police."
Hebes and cordylines have all been taken, most of which had just been planted.
Those behind the crime have even returned to steal replacement flowers.