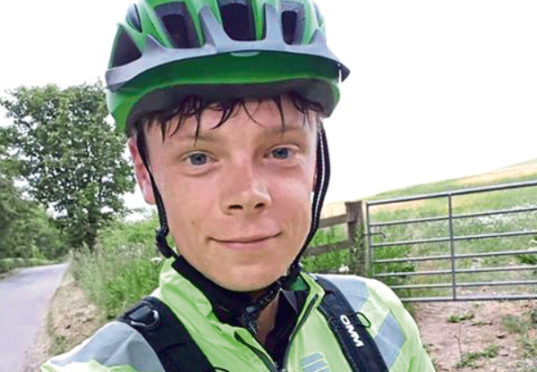 A north-east man is to cycle 1,000 miles to raise funds for charity to mark the tenth anniversary of his mum's death – despite not owning a bike this time last year.
Blair Mitchell, of Stonehaven, lost his mum Angela to pseudomyxoma peritonei – a very rare form of bowel cancer – when she was just 45.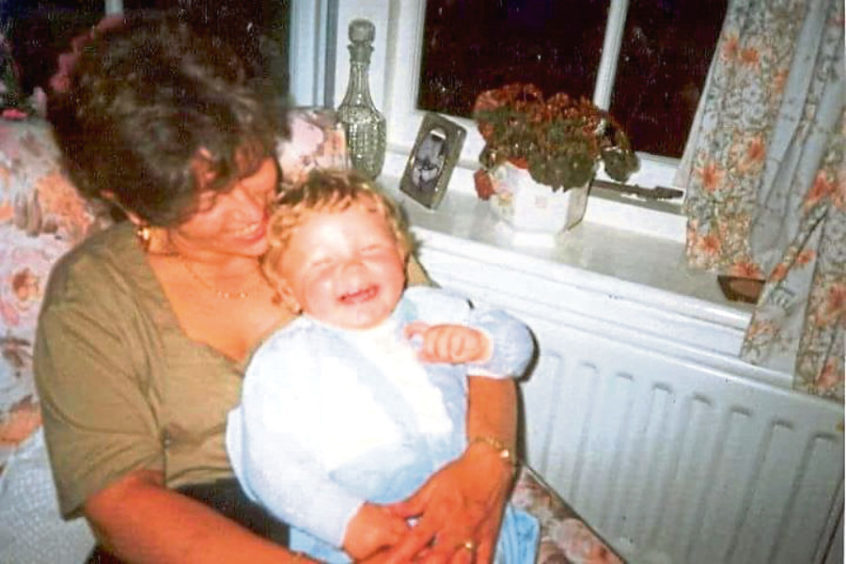 Now 10 years on, he wants to honour her memory by cycling from John O' Groats to Lands End.
The 28-year-old hopes his 1,000-mile cycle will raise at least £1,000 for Marie Curie, the charity that supported mum-of-three Angela in her final months.
He said: "I can't believe it's been so long, it's strange and hard to grasp that it's been 10 years since she passed.
"At 18, I really thought she'd get better.
"It was hard to fit everything in between my job and travelling to Aberdeen to visit my mum in hospital.
"She had great care from the Marie Curie staff – they helped to manage some of my mum's last wishes.
"They arranged for her to go to a friend's wedding, that was the last time she left hospital, and the nurses stayed overnight at the venue with my mum. That meant so much to my mum and to all of us.
"I think sometimes the staff are overlooked and so I wanted to raise money to give back."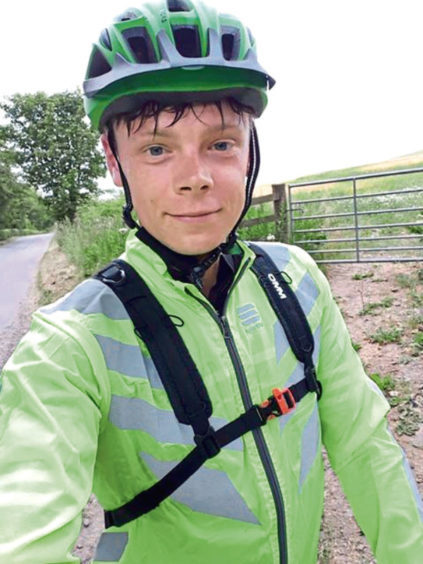 Blair, who works as a baker on an offshore rig, has overhauled his lifestyle to train for his mammoth cycle in September.
He said: "I did do Tough Mudder a couple of years ago for charity, but this is the biggest and hardest thing I've done – I didn't even own a bike this time last year.
"My family was quite worried when I first told them, especially my granny, but they are all really supportive. I've made big sacrifices for the training, the biggest being quitting smoking which has been hard because I've been a smoker for 15 years.
"Training has been harder in the heat, and fuelling has been trial and error, but cycling definitely reminds you of the beautiful countryside we have around us.
"Thinking of my mum gets me through and reminds me why I'm doing it, plus it's for such a good cause.
"You have to become stronger after things like this, but it's not been easy.
"She will never meet my future wife or my children but it's made me appreciate life more and look at the bigger picture."
A group of Blair's friends and family will meet him at the finish line, including dad Stanley, brother Craig, sister Nicola and girlfriend Katy.
He added: "I think afterwards Katy and I will head to a spa to recover."
Donations can be made online at bit.ly/2LVwr2R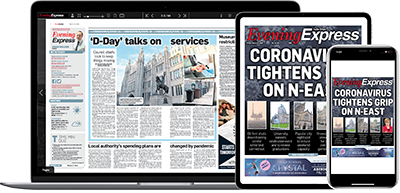 Help support quality local journalism … become a digital subscriber to the Evening Express
For as little as £5.99 a month you can access all of our content, including Premium articles.
Subscribe