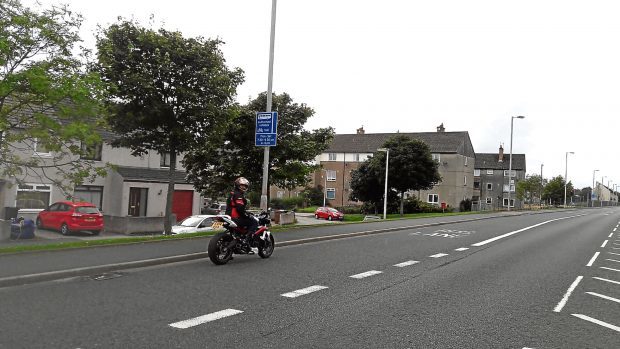 Support is revving up for a bid to allow motorcyclists to use Aberdeen bus lanes.
More than 1,000 people have signed a petition set up by biker Stewart McCann calling on Aberdeen City Council to allow the move.
Stewart, 37, of Northfield, said: "Right now, motorcyclists in London and Edinburgh are allowed to use bus lanes.
"Filtering is legal and you're supposed to do it to get yourself past traffic and keep motorcyclists safe.
"I saw that there was an ongoing Glasgow petition and I was inspired to maybe spread it to Aberdeen."
Stewart sees the potential benefits bikers could experience if the council would be open to changing its stance.
He added: "I've seen myself where Craiginches used to be, there's a massive long lane that runs down that road and if you're sitting in traffic on your bike you could normally filter through.
"But, you can't because you'll go over the white line and you'll get fined like loads of people I know have been."
The petition has reached nearly 1,170 signatures out of the 1,500 required in less than 21 hours.
Stewart added: "Motorcyclists make up such a small percentage of road users that I don't see a reason why we can't use the bus lane. I'm hoping that the petition picks up the attention of our local MPs that they have to consider it."
A city council spokeswoman said the petition could be considered by the Petitions Committee if it meets the "required standards for competency and number of signatures".
The council's transport spokesman Councillor Ross Grant said it would have to go to that committee before any further consideration by councillors.
He said: "The Petitions Committee will then refer it to our roads committee where they will discuss any changes that are made to road networks.
"The city is moving forward and it is important to take the concerns of our commuters into account."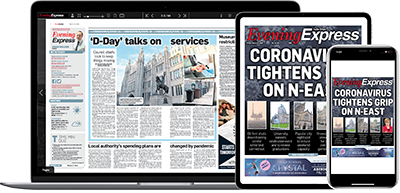 Help support quality local journalism … become a digital subscriber to the Evening Express
For as little as £5.99 a month you can access all of our content, including Premium articles.
Subscribe