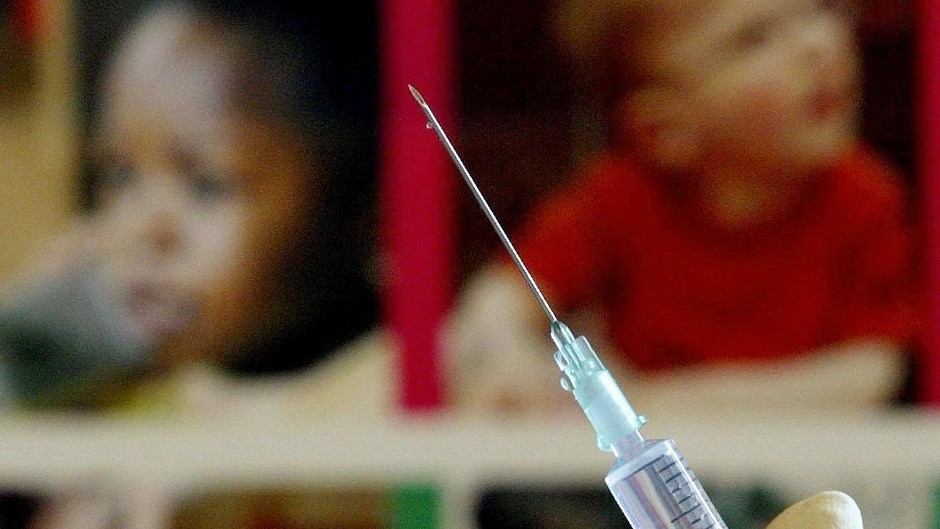 The number of people diagnosed with either measles, mumps or rubella almost quadrupled in a year.
The figure for the NHS Grampian area jumped from 45 in 2014 to 173 in 2015.
Those diagnosed with whooping cough also increased during the same period, with the number soaring from 49 to 130.
The NHS classes measles, mumps and rubella as highly infectious illnesses.
Whooping cough is stated to be a highly infectious bacterial infection.
The illnesses can potentially be fatal and can cause birth defects if contracted by pregnant women.
Health Protection Scotland monitors infectious illness rates and a spokesman said outbreaks of mumps in particular are found to be high in cities with a large student population.
The spokesman added: "There was a rise in the number of cases of mumps in 2015 at a national level due to an outbreak which predominantly affected students."
It is thought the generation now studying at university may have missed out on a jab in 1994, when the mumps component of the MMR vaccine was missed out.
The combined vaccine is generally given to babies under one year with a second jab administered just before children start school.
The Health Protection Scotland spokesman was unable to offer an explanation for the increase in whooping cough cases.
The infection which causes violent fits of coughing strenuous enough to break ribs, affects young people in particular and can last up to 10 weeks.
Health Protection Scotland and NHS Grampian both urged people to receive vaccines for MMR and whooping cough, which are the best prevention for the infection.