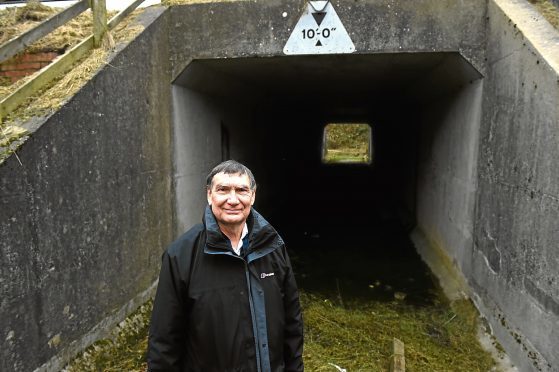 An underpass originally meant for cattle could be turned into new a route under the A90 for residents in a North-east community.
It is hoped the tunnel, which is close to Newtonhill Primary School, will stop residents of Newtonhill and Cammachmore from trying to cross the busy dual carriageway on foot.
The dark, dingy underpass emerges next to Newtonhill Farm, where new steadings are to be built, meaning more residents who could benefit from the shortcut.
Michael Morgan, chairman of the Newtonhill, Muchalls and Cammachmore community council, said: "I think the underpass was originally to allow cattle to get across the A90.
"People take their lives into their hands and run across the road. It would allow people to walk from one end of the village to Cammachmore.
"Hopefully in the future it will allow people to get to the Chapelton Country Park.
"It's got great advantages, and we're keen for people to get a bit more active."
The community council is now trying to find out who owns the farm land on the eastern side of the underpass, to speak to them about their proposals.
Members also hope to secure some money to help bring the underpass up to scratch when they have permission from landowners on both sides, so it can be safely used by pedestrians.
Michael said: "It's something that's been talked about for the past couple of years but the momentum has picked up so it would be the right time to do it."
Once the go-ahead has been given by the landowners, a variety of people would have to be consulted, including Aberdeenshire Council and Transport Scotland, before any work could go forward in the future.
The underpass would have to have work undertaken, to improve conditions and ensure it is safe enough for pedestrians to walk through, as it can get flooded.
Councillor Ian Mollison, who represents the area, said: "I think it's a great idea.
"For people on the west side of the A90, their children could walk to school in safety and it would allow folk in Newtonhill to cross over as well."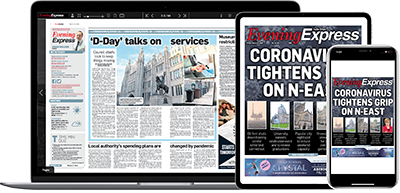 Help support quality local journalism … become a digital subscriber to the Evening Express
For as little as £5.99 a month you can access all of our content, including Premium articles.
Subscribe