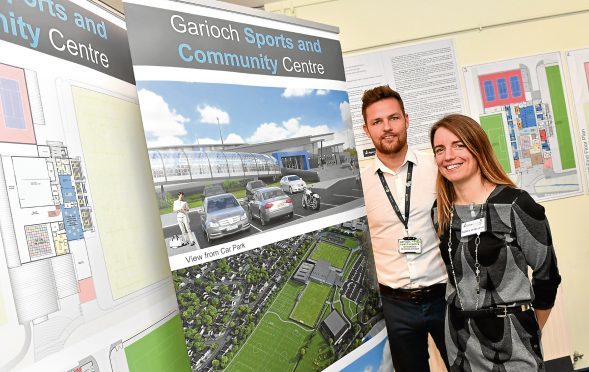 A sports trust is asking for a community council to make a planning application on its behalf – in a bid to save £15,000.
Garioch Sports Trust approached Inverurie Community Council to submit the planning application for the new Garioch Sports Centre in the town.
The current legislation means that, if the planning application were to be made through Inverurie Community Council, it would cut the cost of the application in half, and save the trust £15,000.
Members of the community council have raised concerns over the move.
Suggestions have been made that the group should remain impartial while the application progresses so the town's residents will feel unconstrained about making any objections.
Concerns were also raised over issues of parking and traffic for residents living near the new centre.
The Inverurie Sports Development Project proposals for the new sports hub include tennis facilities, a multi-sports arena, and all-weather pitch, as well as spa facilities.
Inverurie Community Council members said they are investigating all options before reaching a decision.
Eric Simpson, secretary of the group, said: "This is the biggest single development of sport in Inverurie in a generation and one that is recognised to bring immense value and benefit to the Inverurie community.
"Once the community council has a better understanding of the process and legalities around any planning submission by the community council, we would like to make a definitive decision at our December meeting"
The planning application is being drawn up by Lippe Architects and Planners.
The firm's William Lippe said: "The community council is entitled to a 50% reduction when they make an application in the name of the community.
"Garioch Sports Trust is a not-for-profit organisation.
"There is a real merit in them being able to save the money rather than having to raise an extra £15,000 for the council application."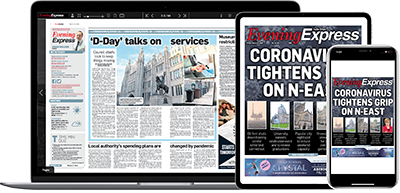 Help support quality local journalism … become a digital subscriber to the Evening Express
For as little as £5.99 a month you can access all of our content, including Premium articles.
Subscribe