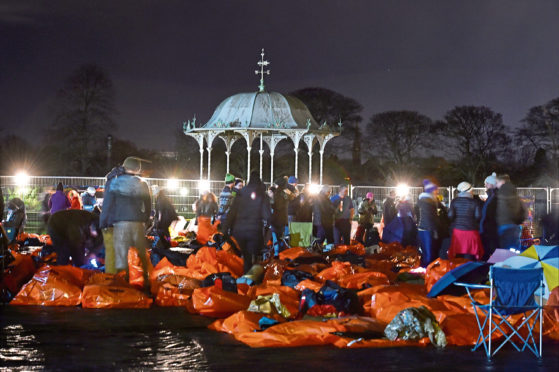 A project to get hundreds of north-east homeless people off the street could take a major step forward next week.
Several north-east charities have teamed up for the Housing First scheme, which would see £400,000 spent on providing 120 homes for homeless people in Aberdeen and Aberdeenshire.
Research published by Aberdeen Cyrenians, which helps 6,000 people tackle homelessness issues each year, says getting a home is often not enough because many vulnerable people gravitate back to the streets.
As part of the project, "wrap-around care" will be provided to ensure clients get help with their social life, bills, benefits and employment.
Much of the £400,000 was raised by 1,800 people sleeping in Duthie Park, Aberdeen, last December at a Social Bite event backed by the Evening Express, and some came from the Scottish Government's Ending Homelessness Together fund.
However, the project needs the backing of councils, which will arrange the tenancies.
A new report asking Aberdeenshire Council to lend its support will be considered by its communities committee at a meeting on Wednesday.
The report stated: "The aim is to provide 60 Housing First tenancies within Aberdeen city and Aberdeenshire by March 2020 and a further 60 tenancies by March 2021, with funding of £400,000 over the two-year period."
It is hoped that once Housing First clients become independent, resources could then be used to help others in need.
"The Aberdeenshire model consists of 18 clients with support co-ordinated by a Housing First support officer.
"The model has been evidenced to provide a more holistic service to tenants, while providing savings to those services involved, including health and social care and the prison service."
The committee will be asked to approve the council entering into a consortium with Aberdeen Cyrenians, Aberdeen Foyer and Turning Point Scotland.
Aberdeen City Council is still to seek such an approval.
Social Bite founder Josh Littlejohn said: "This programme was only made possible by those who slept out for us last December; I would like to thank every one of them."
Aberdeen Cyrenians chief officer Mike Burns said Housing First has worked in Canada and Finland.
He added: "The circumstances around homelessness will continue, people will still have difficulties in life, but if our systems are better and more rapidly delivered then we can stop that happening."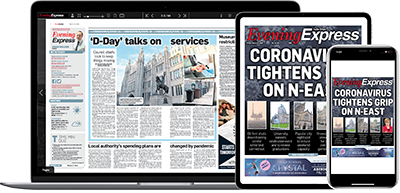 Help support quality local journalism … become a digital subscriber to the Evening Express
For as little as £5.99 a month you can access all of our content, including Premium articles.
Subscribe