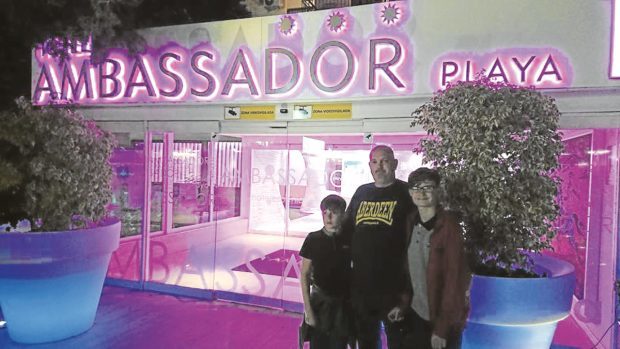 More than four decades after his surprise early arrival, an Aberdeen man has returned to the holiday resort he was born in.
Sean Herron, 46, known as Benidorm's first "tourist baby", has reacquainted himself with the Spanish coastal city during a 10-day trip.
During his parents' holiday in Costa Blanca, Sean was born six weeks premature to Maureen and Desmond Herron, a former Aberdeen footballer.
Lorry driver Sean said: "It was a bit bizarre and sentimental to be back to see where I was born."
The Bridge of Don resident returned to the seaside resort with his wife Amanda, and sons Cameron, 15, and Connor, 12. The family even stayed at his birthplace – Hotel Rey Mar, although it is now known as Hotel Ambassador Playa.
Sean added: "They had a great time. It was nice to show them where I was born.
"My family back home asked if the hotel has changed, but I wouldn't know I was just a baby. From what I could see, the structure is still the same. It was bizarre to wake up and see the hotel where I was born."
Following baby Sean's early arrival, the medical expenses were substantial – and it was difficult to transfer money in 1971.
The then-mayor of Benidorm, Jose Manuel Reverte Coma, covered the costs, granted Sean freedom of the city and was named his godfather.
Sean added: "It's a shame I didn't get to meet the mayor's family, we kept missing each other and I found out that he had sadly passed away a few months ago."
When Sean was born, the locals were welcoming and opened a bank account to donate money to him.
Sean said he was welcomed with the same kindness from locals on his return to the region.
Sean said: "The people were really friendly and they couldn't believe my story when I would tell them.
"We're thinking about moving to Benidorm or somewhere warmer – we love the sun.
"I'm working on my Spanish – I'm not fluent but I know the basics."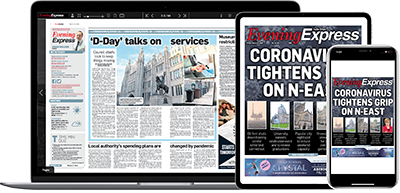 Help support quality local journalism … become a digital subscriber to the Evening Express
For as little as £5.99 a month you can access all of our content, including Premium articles.
Subscribe