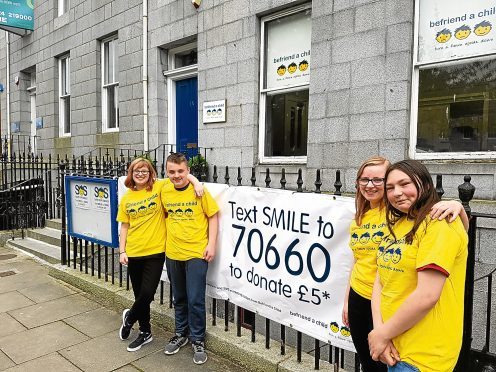 Befriend a Child is like one big family, according to its Youth Council members.
The group acts on behalf of children who have gone through the befriending service and helps adults who are becoming volunteers.
The Befriend a Child charity is trying to raise £100,000 to safeguard its services – a campaign backed by the Evening Express.
Teenagers on the Youth Council have all had a befriender, which they believe helped them through difficult periods in their lives. Today, Youth Council members spoke of the charity's valuable work.
Caitlyn Jolly, Toni Lyon, Benn Cifuentes and Emma Lyon meet regularly for discussions with the charity so that services can be improved for befrienders and children.
Introducing the profiles of befrienders for children using the service to see, was one recommendation from the group.
Caitlyn, who was aged five when she was allocated a befriender said she didn't understand what was happening at the time.
The 17-year-old said: "When I first met my befriender I hid under my brother's bed.
"I thought I was in trouble. They couldn't find me for a while. I didn't really understand what was going on.
"It is good that we have the profiles now because it helps the kid understand what is happening more."
The teenagers agreed that the charity has helped them all to speak openly about problems they have faced.
Emma, 15, said: "The charity has been going for 42 years and that is 42 years of putting smiles on children's faces.
"It really is like one big family here."
Toni added: "It gives children who are going through a lot in their life to be able to sit and talk to an adult.
"If they are going through abuse or neglect there is someone there to talk to them.
"The charity has really helped all of us."
To donate £5 to the Save Our Smiles campaign text SMILE to 70660.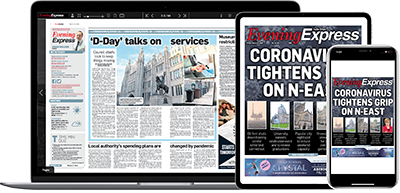 Help support quality local journalism … become a digital subscriber to the Evening Express
For as little as £5.99 a month you can access all of our content, including Premium articles.
Subscribe