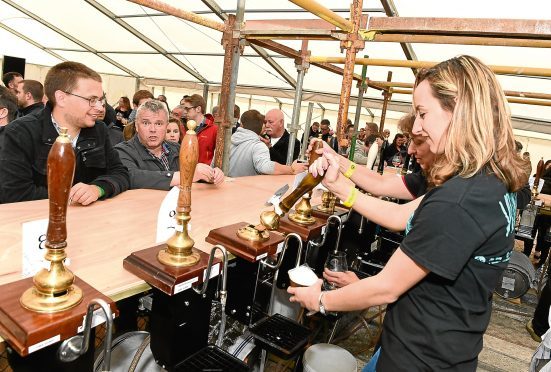 Visitors to the Midsummer Beer Happening in Stonehaven will be drinking to the health of three good causes.
Organisers have announced this year's celebration of the craft of brewing will raise funds for Stonehaven Tennis Club, Stonehaven Sea Cadets and the Stonehaven fundraising group of Guide Dogs For The Blind.
It is hoped thousands of pounds will be raised for each of the organisations when more than 4,000 visitors flock to the festival's purpose-built marquee in Baird Park for three days, from Thursday, June 15, to Saturday, June 17.
The Midsummer Happening's organiser Robert Lindsay said: "The whole event is staged by volunteers and is not for profit so we feel the money we raise in Stonehaven should stay in Stonehaven. I think we have three great charities on board this year, who do so much good work in our community."
Robert said both the sea cadets and tennis club do excellent work with young people, while the Stonehaven fundraising group works tirelessly to help pay for the training of puppies who can make a real difference in the lives of the visually impaired.
He said: "Last year we were lucky enough to raise £24,000 to split between three charities. Fingers crossed everyone who comes along to the Happening next month will help us do just as well."
Ron Young, chairman of Stonehaven Tennis Club, said the organisation was delighted to have been chosen as one of the beneficiaries of this year's Happening.
Drew Lawson, sailing principal for Stonehaven Sea Cadets, said the support of the Happening would be a huge boost for the organisation.
Community fundraising development officer for Guide Dogs Andrea Williams said: "Guide Dogs is thrilled to be attending the Midsummer Beer Happening. We rely on donations and it's only through the support of local communities that we can continue our life-changing work."
For more information and to buy tickets for the Midsummer Beer Happening, visit www.msbh.co.uk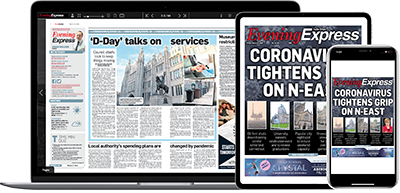 Help support quality local journalism … become a digital subscriber to the Evening Express
For as little as £5.99 a month you can access all of our content, including Premium articles.
Subscribe