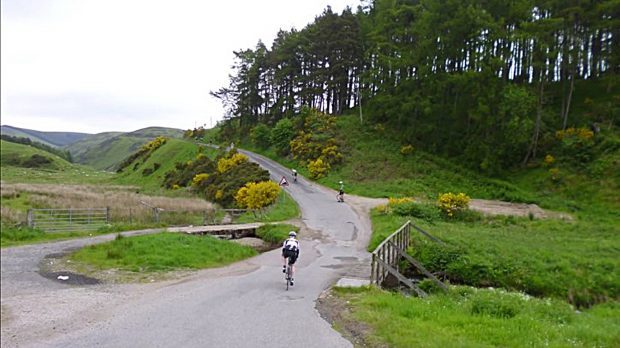 Cyclists are being urged to take on one of the toughest challenges in the UK – a 100-mile route with 8,100ft of hill-climbing thrown in.
But at the end of the gruelling event riders can relax with a pint at the Midsummer Beer Happening in Stonehaven, knowing they've helped raise funds for North-east charities.
The fearsome ride, dubbed the Dinnaedo, is part of the Happening's hugely-popular cycling sportive, a long-distance road cycling event where a large number of cyclists ride a marked route.
It also offers the Redo – a 70-mile route over the Cairn o' Mount and back – and the Undo, a 52-mile course.
All three will be held on Saturday, June 17, as part of the Midsummer Beer Happening, a three-day celebration of beer, food and music held in a purpose-built marquee in Stonehaven's Baird Park from Thursday, June 15.
Organiser Robert Lindsay said: "We know cyclists love two things – a real challenge and rewarding cold beer at the end of it.
"That's why we have thrown in the Dinnaedo. This is not for the faint-hearted.
"We are talking about 100 miles of cycling, with 8,100ft of climbing hills with gradients that would fear you and taking on Cairn o' Mount twice.
"That is more ascent than any other cycling sportive in Scotland."
Robert said all three routes take in stunning countryside and fabulous views.
He added: "Even better is that all of this is within 30 miles of Stonehaven. It's a celebration of our beautiful area, as much a celebration of cycling and beer."
Robert said: "As a not-for-profit event we donate money we raise to local charities and last year distributed £24,000 between three good causes.
"So, everyone coming along – and everyone on the sportive – can have a great time while helping others.
"The sportive is being backed by the Stonehaven Cycling Club and Bike Remedy of Stonehaven.
Christian Franklin, owner of Bike Remedy, said the Dinnaedo is one of the toughest sportives in the UK.
For more details of the Sportive and the Happening visit www.msbh.co.uk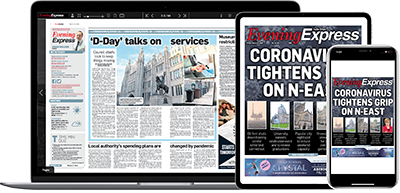 Help support quality local journalism … become a digital subscriber to the Evening Express
For as little as £5.99 a month you can access all of our content, including Premium articles.
Subscribe