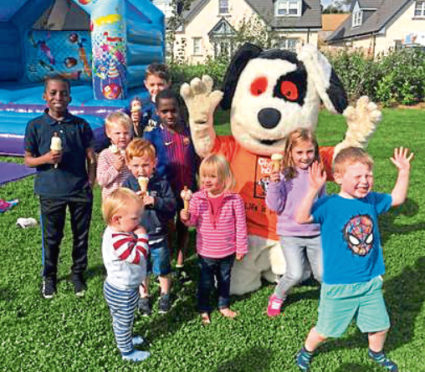 Kind-hearted residents living in a coastal community have clubbed together to raise funds for a children's charity.
Around 120 people attended a BBQ event at the Kirkwood Homes' Ury Estate development, just outside Stonehaven.
It is organised by a small committee of residents with the aim of giving something back to the community and is now in its third year.
There was live music and games held to raise money for the Charlie House charity.
Local businesses made donations as well as residents from the community, which helped raise more than £1,000 on the day.
Committee member and Ury Estate resident Stewart Bain said: "We're delighted to have raised some much-needed funds for Charlie House.
"It is an amazing charity that gives so much back to the local community. The work they do in supporting children and young people with complex disabilities and life-limiting conditions in the north-east is remarkable.
"As a team, the committee's goal is to ensure that everyone attending has a wonderful time, but we are so pleased to have been able to provide some funding to such a special organisation.
"We are also extremely grateful to the local businesses around Stonehaven which provided generous donations – it's thanks to them we were able to raise these funds."
Money from the event will go towards the Charlie House Big Build Appeal.
The charity hopes to raise £8 million through the campaign to pay for the costs of building a new specialist support centre set in four acres of ground at Woodend Hospital.
A number of facilities are planned for the centre, including a spa pool, craft room and teen den which is aimed at giving respite facilities to young people and their families. The closest facility of its kind at the moment is 100 miles away in Kinross.
Claire Darragh, fundraising team leader at Charlie House, said: "We are thrilled to have received this generous support from the residents of Ury Estate as part of their annual BBQ-Ury event.
"Charlie Dog (the charity mascot) was lucky enough to attend the BBQ to meet some of the residents and take part in the fun activities on the day.
"This donation will support the work of Charlie House as we work with children with complex disabilities and life-limiting conditions across the north-east."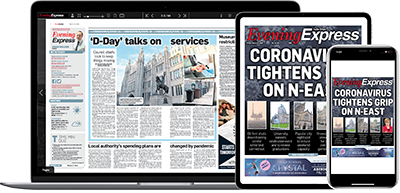 Help support quality local journalism … become a digital subscriber to the Evening Express
For as little as £5.99 a month you can access all of our content, including Premium articles.
Subscribe